News Flash Links, as part of the research project PEAH (Policies for Equitable Access to Health), aim to focus on the latest challenges by trade and governments rules to equitable access to health in resource-limited settings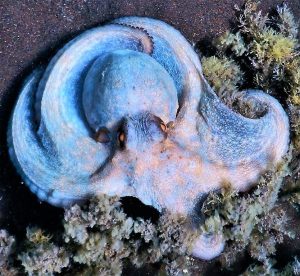 News Flash 404
Health Leaders Plea Against 'Flash In The Pan' Attitude to Global Cooperation, As World Health Summit 2020 Closes 
A Message From the Future With Alexandria Ocasio-Cortez 
A Message from the Future II: The Years of Repair 
Coronavirus disease (COVID-19) Weekly Update 
Meeting Registration: Covid-19, in a world that cannot breathe Wednesday 4 November 2020 15.00-17.00 CET, on Zoom 
Modeling COVID-19 scenarios for the United States 
COVID-19 in Spain: a predictable storm? 
COVID-19 in New Zealand and the impact of the national response: a descriptive epidemiological study  
How Should We Evaluate Lockdowns? Disentangling Effectiveness, Context, and Politics 
Caught between the virus and poverty: Impact of the COVID-19 lockdown on indigenous communities in India
Finance Covid-19 Relief and Recovery, Not Debt Buybacks 
COVID-19 And Health Disparities: Insights From Key Informant Interviews 
Q&A: What COVID-19 means for TB vaccine development 
Tuberculosis breakthrough as scientists develop risk prediction tool 
Small-area level socio-economic deprivation and tuberculosis rates in England: An ecological analysis of tuberculosis notifications between 2008 and 2012 
The Next Frontier of Rural Sanitation Policy in India: Health and Social equity 
Why do Indigenous communities in Kerala continue to experience inequitable access to healthcare? 
Q&A: UN Women deputy director on the cost of not prioritizing women during COVID-19  
Facebook, Google and Microsoft 'avoiding $3bn in tax in poorer nations' 
Oil company Total back in Court for human rights violations in Uganda 
The Path to Global Food Security 
Using Traditional and Indigenous Food Resources to Combat Years of Successive Drought 
Report: EU donors needs to 'green' external action on farming 
Japan will become carbon neutral by 2050, PM pledges 
Air pollution killed over 470,000 newborns in 2019: Global study 
Differential association of air pollution exposure with neonatal and postneonatal mortality in England and Wales: A cohort study 
Arctic Refuge Oil Surveys Put Polar Bears In The Crosshairs 
With Climate Impacts Hitting Home, a Tahoe-Area Community Foundation Backs Forest Health 
Indian Government Steps Into Delhi Air Pollution Brouhaha – Too Late For This Year's Emergency