News Flash Links, as part of the research project PEAH (Policies for Equitable Access to Health), aim to focus on the latest challenges by trade and governments rules to equitable access to health in resource-limited settings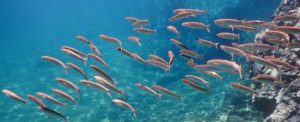 News Flash 367
Davos wrap-up: Forum runs out of steam as climate becomes 'king' 
Wake-up call: 10 years remaining to address inequalities on right to health for all 
Sub-Saharan Africa and International Taxation: Time for Unilateral Action? 
Multilateralism Versus Regionalism: Which Path Should African Countries Pursue to Expand Trade and Investment Opportunities? 
Development Cooperation: Concerns and Emerging Challenges by Michael Ssemakula
WHO, China leaders discuss next steps in battle against coronavirus outbreak 
2019-nCoV outbreak — a timeline 
Coronavirus More Infectious Than Suspected; China Expands Quarantine 
China's response to a novel coronavirus stands in stark contrast to the 2002 SARS outbreak response 
Another Decade, Another Coronavirus 
A Novel Coronavirus from Patients with Pneumonia in China, 2019 
A Novel Coronavirus Emerging in China — Key Questions for Impact Assessment 
Coronavirus – Early Responses by Rosemary Barber-Madden 
Why tracing the animal source of coronavirus matters 
Research for the Zika response 
HIV Is Not a Verdict: I Love Every Minute of My Life by Olga Shelevakho
One Step Closer To Ending Leprosy 
As J&J release earnings, MSF protests price of lifesaving TB drug 
Prevalence and genetic profiles of isoniazid resistance in tuberculosis patients: A multicountry analysis of cross-sectional data 
Isoniazid-resistant tuberculosis: A problem we can no longer ignore 
A One Health Approach to Tackle Cryptosporidiosis 
Systematic review of the effectiveness of selected drugs for preventive chemotherapy for Taenia solium taeniasis 
Why is uploading clinical trial results onto trial registries so important? 
Q&A: 'Transformation takes time,' Richard Horton on the EAT-Lancet Commission diet 
From Hospital To Home: Why Nutrition Counts 
Family Caregivers Are Rarely Asked About Needing Assistance With Caring for Older Adults 
Australia bushfires contribute to big rise in global CO2 levels – UK's Met Office