News Flash Links, as part of the research project PEAH (Policies for Equitable Access to Health), aim to focus on the latest challenges by trade and governments rules to equitable access to health in resource-limited settings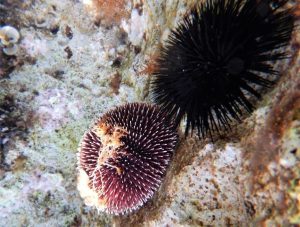 News Flash 485
Weekly Snapshot of Public Health Challenges
All Life Protection and Our Collective Future
Quality of Life for Billions of People is at Stake
Achievements. Impact. Sustainability. TDR's Joint Coordinating Board concludes its 45th meeting
Commission unveils new approach to trade agreements to promote green and just growth
WTO Agrees on Limited IP Waiver for COVID-19 Vaccines and Package to Reduce Harmful Fishing Subsidies
Trade Won, Health Did Not. A Sliver of a Waiver at the WTO
Inability of WTO members to agree on original TRIPS waiver is a devastating failure for people's health worldwide
The Battle for Covid-19 Vaccines: the Rich Prevail Over the Poor
WTO Covid-19 TRIPS Decision: Some observations
The June 17, 2022 WTO Ministerial Decision on the TRIPS Agreement
Global regulators work towards strengthening collaboration on observational research beyond COVID-19 pandemic
WHO: Interim statement on the composition of current COVID-19 vaccines
10 Reasons To Vaccinate Your 5 & Under Child for COVID-19 as Soon as Possible
Evaluation of Acute Adverse Events after Covid-19 Vaccination during Pregnancy
Audio Interview: Viral Evolution and the Future of Monoclonal Antibodies
Medicines Patent Pool welcomes agreement by Afrigen and Univercells to support the development of first African COVID-19 vaccine
How Scientists in Botswana Discovered Omicron: A Look at Diagnostics in LMICs
MSF warns that reduced funding for Neglected Tropical Diseases could be devastating
Chagas: The Most Neglected of Neglected Tropical Diseases
Human Rights Reader 634: TODAY, LEFT AND RIGHT POLITICS ARE HOPELESSLY MIXED UP, AND THOSE WITHOUT AN IDEOLOGICAL EDUCATION NO LONGER KNOW WHAT IS WHAT. (A NICHE FOR HUMAN RIGHTS?)
Decolonization, LGBTQI+ and shifting the power – but it is getting hot
Take the Pledge to Welcome Refugee and Migrant Children!
Ten stories on drought and disaster risk reduction
Ethiopia: Drought drives deadly child hunger
Heatwaves are getting deadlier – here's how to combat them
INTERVIEW: EndPandemics Alliance by Daniele Dionisio 
Plastic Pollution Will Kill All of Us!
Biodiversity summit moved to Canada as China struggles to contain Covid-19
Who Should Be the Next UN Climate Change Head?
The Green Transition Needs More Skilled Workers. Here's How Europe Could Use Migration to Meet the Demand
Fossil-Fuel Pollution and Climate Change — A New NEJM Group Series
Climate Change, Fossil-Fuel Pollution, and Children's Health
Mapping carbon reserves to fight climate change
France ahead of targets for reducing greenhouse gas emissions
Worst monsoon rains in over a century submerge most of northeast Bangladesh and devastate the lives of over 4 million people