Breaking News Links, as part of the research project PEAH (Policies for Equitable Access to Health), aim to focus on the latest challenges by trade and governments rules to equitable access to health in resource-limited settings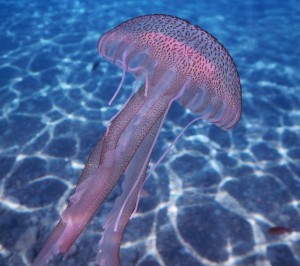 Breaking News: Link 168
UNCTAD: The Least Developed Countries Report 2015 
Unsustainable Development Goals: Are 222 indicators too many? 
TPP Leaders Push for Swift Ratification of Trade Deal Following Manila Meet 
WTO Committee Agrees To Keep IP From Non-Violation Complaints Until 2017 
Medicines Patent Pool: First Licence Agreement For Hepatitis C Drug 
BMS and MPP: License and technology transfer agreement for hepatitis C drug daclatasvir 
KEI's Initial Comments on the MPP/BMS license to patents and know-how for daclatasvir (DCV) 
From The Archives: Pharmaceutical Pricing 
Big Pharma owes a debt to society 
Towards a New Global Business Model for Antibiotics: Delinking Revenues from Sales 
HHS forum foreshadows action on drug costs 
THE PHARMACEUTICAL INDUSTRY'S EFFORTS TOWARDS UNIVERSAL HEALTH COVERAGE 
'Growth Clouds' On The Horizon For Health Spending? 
MSF reaction to latest UNAIDS report on global progress of scaling up life-saving HIV treatment 
EBOLA WAS ELIMINATED FROM LIBERIA. NOW IT'S BACK 
New report reviews the successful development of the antimalarial ASAQ 
Many hurdles to Paris deal on climate change 
Climate change threatens food security in sub-Saharan Africa 
Civil society could force governments to stick to their climate commitments 
Developing countries will need $270bn more to adapt to climate change – study 
Laudato Si' Encyclical letter by Pope Francis on Care for our Common Home – Chapter five 
Lotta al riscaldamento globale 
"Nutrire il pianeta, nutrirlo in salute": il nuovo Quaderno del Ministero 
Hunger Is Still a Huge Problem in America. Who is Funding to Promote Food Security? 
Criminal Justice Reform Is Gaining Steam. What Role Has Philanthropy Played? 
Addressing Tobacco And Secondhand Smoke Exposure In Maternal And Child Survival Programs 
Family Planning Commitments: Much Achieved, But Short of Goal