News Flash Links, as part of the research project PEAH (Policies for Equitable Access to Health), aim to focus on the latest challenges by trade and governments rules to equitable access to health in resource-limited settings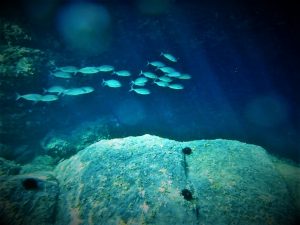 News Flash 380
COVID-19 Call to Action: Short – Term Assignments with the WHO Global Outbreak Alert and Response Network (GOARN) 
WHO May Host Virtual World Health Assembly May 18 – COVID-19 To Be Main Agenda Item 
Coronavirus disease (COVID-2019) situation reports 
Coronavirus Response: Commission adopts banking package to facilitate lending to households and businesses in the EU 
Modelling the COVID-19 epidemic and implementation of population-wide interventions in Italy 
'The World Should Have Listened To WHO' Says Director General Tedros; Arthritis Drug Shows Promising Results Against COVID-19 In Early Trials 
Coronavirus: 'One billion' could become infected worldwide – report 
Study from Chinese City of Shenzhen, Outside Hong Kong in Southern China, Provides Key Insights on How Coronavirus Spreads. ANALYSIS SHOWS HOW EXTENSIVE TESTING AND CONTACT TRACING STOPPED OUTBREAK IN SOUTH CHINESE MEGACITY 
Stop Using The Term 'Social Distancing' — Start Talking About 'Physical Distancing, Social Connection' 
Contact Tracing Apps: Extra Risks for Women and Marginalized Groups 
Eyeball fever scan 'could prevent spread of COVID-19' 
Coronavirus | Why pathogens travel in search of a host 
G20 debt service suspension: A response not fit for purpose (II) 
Opinion: Without funding, there will be no COVID-19 vaccine 
Updates – African Countries With Confirmed COVID-19 Cases 
Pandemic Lays Bare Africa's Deficits, but Youth Will Grow the Future 
More than 13 million children globally missed out routine vaccinations – even before Covid-19 struck 
'COVID-19 And Global Inequality': What Needs To Be Done? 
Covid-19 affects everything—more than a disease control plan, we need a manifesto 
Build diverse food systems for post-COVID-19 world 
Understanding the Hunger Surge Caused by the COVID-19 Recession to Mitigate It Before It Is Too Late 
Women Face Amplified Risks in the Pandemic. Funders Are Responding
Giving birth amid a pandemic in Belgium: the challenges faced by mothers and midwives 
OPT-SMC: IMPLEMENTATION RESEARCH TO OPTIMIZE DELIVERY AND EFFECTIVENESS OF SEASONAL MALARIA CHEMOPREVENTION 
TDR publishes new guidance on multisectoral approach to help prevent and control vector-borne diseases 
2020-2021 Joint EMRO/TDR Small Grants Scheme Implementation Research on Infectious Diseases of Poverty: Call for Applications- Deadline for applications: 1 June 2020 
European education corridors: opportunity for academic solidarity 
EU lawmaker puts 65% emissions cut on the table 
From yachts to biofuel, how Spanish farmers are embracing circular economy 
How Do Development Agencies Support Climate Action? 
What's needed from the Petersberg Climate Dialogue? Climate Finance! When is it needed? Now! 
Can We Use COVID-19 To Transition Towards A Greener, Healthier Future? – Climate Experts Weigh In