Find a message here by Innocent Musore, Executive Director Global Initiative for Environment and Reconciliation-GER Kigali City, Rwanda, as a reminder of GER-Rwanda 2022 field engagement and practices. We are pleased to post and circulate it as a follow-up to Improving Communities' Livelihood, Healing and Reconciliation in Rwanda PEAH published by the same author on February this year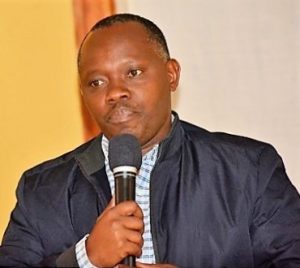 Executive Director
Global Initiative for Environment and Reconciliation-GER
Kigali City, Rwanda
A Message From Global Initiative for Environment and Reconciliation – GER Rwanda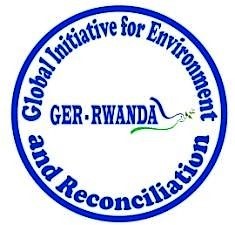 Welcome to GER!
Since 2015, Global Initiative for Environment and Reconciliation (GER) –a Non-Governmental Organization ,  whose Vision is to see people living in harmony with themselves and the environment , with a Mission to support the process of peace building and community development in Rwanda, and the Great Lakes region has  actively been a peacebuilding and development organization.
We work with communities and stake holders, community based organizations to facilitate conflicts transformation and ecosystem conservation with a keen focus to empower women and youth to become agents of change.  We facilitate interactions with people of all walks of life, including; survivors of the 1994 Genocide against the Tutsi, and perpetrators to reconcile and recover from collective trauma and historical wounds.
We facilitate community knowledge exchange and intergenerational learning dialogues that help environmental reconciliation and conservation initiatives to secure food system by Agroecoly farming. This includes and is not limited to testimonies and story-telling.
The beneficiaries should know how to cultivate their land so that it becomes and remains fertile to the future generations, even in times of climate change. Our aim is to raise community awareness so that people are sensitized to become better informed and enlightened about how our actions impact the environment and the associated ecosystems.
We are thus able to understand not only the impact of our decisions and actions, but also learn how to anticipate these changes before they occur and act in such a way as to protect our natural environment which allow us to live in harmony with nature. We work with communities to improve ecosystem conservation and climate resilience.
Our interventions are in Rwanda and the Democratic Republic of Congo (DRC) particularly in the Eastern part of North Kivu, where communities have been affected by ethnic conflicts and violence, famine, disease as well as extreme poverty. Principally, working with communities has enabled us to learn much from their experiences and program interventions, hence meeting their needs already identified in the communities.  We believe that change is possible when communities are empowered and supported to take full ownership and engage in their own home-grown community development initiatives. Noteworthy, community-based approach permits changes from individuals to families, community members and societal levels.
To that end, we therefore invite individuals with tangible ideas and good will from various organizations, foundations and development partner to support this noble cause of restoring trust and regional integration.
For more information www.globalr.org, our social media: https://twitter.com/GER_Global, https://web.facebook.com/GERRwanda, https://www.instagram.com/ger_global250.
Thank you!