News Flash Links, as part of the research project PEAH (Policies for Equitable Access to Health), aim to focus on the latest challenges by trade and governments rules to equitable access to health in resource-limited settings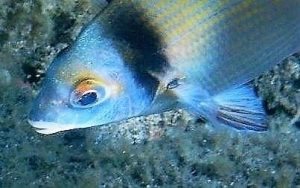 News Flash 435
Weekly Snapshot of Public Health Challenges
Webinar registration: DG CSO dialogue on Health Aging Jun 16, 2021 03:00 PM in Amsterdam, Berlin, Rome, Stockholm, Vienna
Webinar registration: MMI Policy Dialogues 2021: Challenging times – and time for transformative policies 14-17 June 2021
Webinar registration: Ensuring responsible antimicrobial use in EU food production: MEP Interest Group on AMR Annual Meeting Jun 29, 2021 03:00 PM in Brussels
Registration: The Oslo Medicines Initiative: a new social contract with pharma 15 June 2021 | 13:00 – 14:00 CEST
Get the balance right: AI-based decision-making: the prospects and risks for health
G7 tax deal doesn't go far enough, campaigners say
Coronavirus disease (COVID-19) Weekly Update
EMA evaluating the use of COVID-19 Vaccine Moderna in young people aged 12 to 17
VaxPaL – COVID-19 vaccines patent landscape
Can Serology Tests and Seroprevalence Surveys Inform a More Effective Vaccine Roll Out?
EMA raises awareness of clinical care recommendations to manage suspected thrombosis with thrombocytopenia syndrome
Is European Union on Collision Course With European Parliament on COVID IP Waiver?
EU, UK, Switzerland, Norway must stop blocking negotiations on landmark pandemic monopoly waiver
World Bank opposes vaccine intellectual property waiver as WTO talks resume
G7 Should Donate 100 Million More Vaccines by July – WHO; COVID-19 Cases Decline Globally but Rise in Latin America
On COVID vaccinations for refugees, will the world live up to its promises?
Italy's experience during COVID-19: the limits of privatisation in healthcare
Drop in Convalescent Plasma Use at U.S. Hospitals Linked to Higher COVID-19 Mortality Rate
Pandemic treaty needs to start with rethinking the paradigm of global health security
World has missed all targets for tackling Aids by 2020, UN report reveals
Russia Stuns UN High-Level Meeting on AIDS by Refusing to Support Consensus Declaration
Countries reaffirm commitment to ending polio at launch of new eradication strategy
UK ends bilateral aid to more than 100 countries, territories
A global priority: addressing violence against children
Why We Need More Women in Power
Disability—a neglected issue in public health
EU budget 2022: Speeding up Europe's recovery and progressing towards a green, digital and resilient future
G7 agree on 'historic steps' to make climate reporting mandatory
Reject the extractive EU Green Deal
Don't Be Fooled: The European Green Deal Isn't All It's Cracked Up to Be
Time to End Generational Injustice with a 'Global Blue New Deal' to Protect Oceans
The Ocean's Silent Killer: Breaking Down Overfishing
Black Sea facing ecological disaster due to overfishing