The European Union'€™s global plan for health, development cooperation includes commitment that high-quality medicines and care in the developing world are available without restrictions. As such, though its growing impact and strong investment in product R&D, the plan seemingly lacks adequate coherence, innovative financing, and coordination, collaboration with concerned parties. Filling these gaps would be a matter of priority and a way for the EU to achieve indisputable field leadership
EU Health Cooperation: Room For Improvement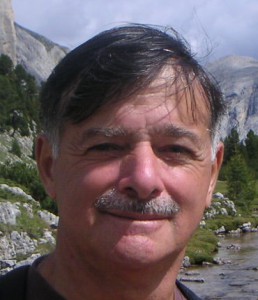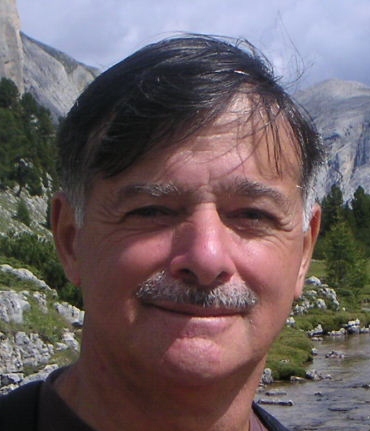 by Daniele Dionisio*
Public funding from the world'€™s richest nations for research and development (R&D) of appropriate preventive, diagnostic, and treatment tools for diseases that persist in the poorest settings (the so-called "€œpoverty-related, neglected diseases"€ or PRNDs) fell by US$125 million – down 6 percent in 2010.
This comes at a time when malaria, tuberculosis (TB), HIV/AIDS, measles, pneumonia, polio, but also diarrheal and tropical diseases together, kill nearly 5 million people every year. And more than a third of all deaths in low income countries occur among children under the age of 15.
In this context, the EU'€™s global plan for health development cooperation includes a commitment that high-quality medicines and care in the developing world are available without restrictions. As such, despite its growing impact and strong investment in R&D, the plan seemingly lacks adequate coherence, innovative financing, and coordination, collaboration with concerned parties.
Gaps in EU'€™s investment
A matter of coherence
The EU is a key backer of PRND R&D, with the European Commission and Member State governments contributing almost a quarter (22 percent) of government PRND R&D investment worldwide and 15 percent of total global investment.
EU governments have been instrumental in supporting the Product Development Parrtnership (PDP) model, providing over half of all global PDP funding contributed in recent years or committed through 2019.
EU funding also goes to the unique EDCTP (European and Developing Countries Clinical Trials Partnerships) mechanism which successfully funds clinical trials in Africa for HIV/AIDS, TB and malaria. EDCTP performance would improve should more funding and new targets, like additional PRNDs and scope expansion beyond Africa, be included.
Collectively, the EU funds research into 31 PRNDs, with financing largely (76 percent) going to HIV/AIDS, TB and malaria. Research focuses on almost 150 PRND products in development (40 percent of all products in the pipeline), including malaria drugs that are safe for pregnant women, new TB vaccines, and vaccines for malaria, dengue fever and HIV.
Overall, R&D for PRNDs is a priority in the 2014-2020 EU Research Framework Programme "€œHorizon 2020"€, as an opportunity for the Union to stimulate innovation and step in as a leader.
This programme relies on already-established EU synergies with WHO, including its contribution to the Global Strategy and Plan of Action on Public Health, Innovation and Intellectual Property.
As such, how can these prospects match with reports that, during the 65th WHO World Health Assembly in Geneva last May, several European countries ran against and slowed down a WHO-backed proposal to negotiate a binding convention on financing R&D for neglected diseases?
Really, EU commitment in PRND R&D is still not enough (only 0.0024 percent of the EU'€™s combined GDP), and is not spread evenly between Member States. Sweden, Ireland and the UK are investing over 0.0045 percent of their GDP, while others such as Finland and Italy contribute less than a tenth as much (0.0004 percent and 0.0002 percent of GDP respectively). And only recently, Germany has increased its commitments from its initial 0.0007 percent GDP investing.
This aligns with figures showing that the whole of Europe'€™s performance in development cooperation needs improving. In a just-published 2012 Commitment to Development Index by the Center for Global Development, Denmark, Norway and Sweden were on top (just before Luxembourg, Austria, the Netherlands and Finland), the UK was ninth, and Germany, Belgium, France and Spain took the 12th to 15th slots (while Italy ranked 20 and Poland 25). And Europe'€™s third slot as a whole, after New Zealand and Canada, was attributed to the European countries'€™ poor performance on the index and EU'€™s restrictive trade policies.
This ties in with concern that terms threatening access to medicines could be approved in an EU-India trade deal on track to conclusion and the much-debated EU involvement in the Anti-Counterfeiting Trade Agreement (or ACTA).
Meanwhile, nongovernmental organizations in EU and ACP (Africa, the Caribbean and the Pacific) countries recently voiced concerns that the new EU development agenda, as endorsed on 14 May by the EU Council, could potentially divert aid funds away from the poorest people and negatively affect the foundation of the Cotonou Agreement, the guiding framework of EU-ACP cooperation.
A matter of coordination and collaboration 
The EU'€™s global health plan seemingly falls short of adequate collaboration and coordination with interested parties.
Amidst wide support for a Member State Mechanism to fight poor-quality medicines internationally, as adopted last May by the 65th WHO World Health Assembly, the EU said it would consider shifting their relevant activities to the new mechanism should it prove successful.
However, the reliability of these openings is a difficult question to answer. Aside from the fact that close collaboration among WHO member states would avoid duplication and contradictions of aid strategies, the EU unfortunately looks like it would somehow disregard WHO as the most accountable, overarching actor.
Indeed, the latest WHO and EU plans to address medicine quality issues have raised criticism of inadequate coordination and collaboration with each other. Relevantly, the Directive 2011/62/EU (applicable on 2 January 2013) did not mention WHO as a partner body for field purposes, and did not align with WHO definition of "€œfalsified medicines"€.
Likewise, more collaboration and support are awaited as regards the Global Fund to Fight AIDS, Tuberculosis and Malaria (or Global Fund). As such, though the Global Fund was among the top recipients of EU contributions in 2011 (€65 million), the EU support should be scaled up now that the Fund faces a serious funding crisis, as an unprecedented opportunity for the EU to take on coherence and solidarity by joining forces in the fight against HIV, TB and malaria.
And the EU is expected to be staunch in collaborating with the newly launched African Union'€™s Roadmap on Shared Responsibility and Global Solidarity for AIDS, TB and Malaria Response in Africa. As a development partner, the EU is directly involved in the actions the roadmap identifies to reduce the dependency of African countries on international financing for health, medicines and R&D, and promoted African-owned solutions.
Similar considerations apply to the operational models the WHO has called for to finance R&D for diseases of the poor and ensure long-term access to medicines. They encompass direct grants, equitable licensing, pooled funds (including PDPs), prizes and patent pools, collectively called 'best fitting' models. They also include 'less well fitting' models such as priority review vouchers and a health impact fund.
There is seemingly poor attention by the EU, apart from PDPs and prizes, to the other models taken into consideration by WHO. This would disregard evidence that any one model is not enough to ensure full availability of life-saving medicines.
That'€™s why more EU collaboration with WHO is to be hoped for if a combination of two or more models is needed to ensure that the outputs of R&D, innovation and access are available without restrictions.
A matter of innovative financing
As such, since the foundation of all models above is sustainable financing mechanisms, the EU must find innovative funding sources. At this time of global economic slump and budget constraints, novel approaches are required to develop additional resources, make funding stable, and boost incentives for more engagement from the private sector.
Inherently, the quorum for a Financial Transaction Tax (or FTT) was just reached in the EU under "€œenhanced cooperation"€ procedure, a mechanism which allows a group of at least nine EU countries to move forward on an issue that fails to gather the required majority.
The FTT would apply to any transaction in financial instruments, excluding primary market issuance, and bank loans. Share and bond transactions would be taxed at 0.1 percent of the higher of consideration and market value and derivatives at 0.01 percent of their notional amount.
So compounded, an FTT would be up to the task, provided the EU, following France'€™s example, commits "€œat least 10 percent of its revenues to development and for the fight against health scourges and pandemics".
It has been calculated that an EU-wide 0.05 percent tax on all financial market transactions could raise €209 billion (US$273 billion) a year in the EU alone and would be sufficient to finance development priorities in the region and internationally.
And FTT revenues would be a resource for the EU to partly channel towards Global Fund needs, as mentioned before.
Finally, a matter of leadership
Filling the gaps discussed above would be a matter of priority and a way for the EU to achieve indisputable leadership in global health.
To this aim, the EU should reposition itself towards better coherence between policies, strategies and practices. And should support stronger leadership by the WHO and seek more collaboration, coordination and alignment with the overall UN system and relevant stakeholders to avoid overlapping and ensure that global health products and initiatives are delivered without restrictions and in a fast, efficient manner.
This would include guaranteeing allocation of funding in the form of either single or combined mechanisms to delink the costs of R&D from the price of the end product, to coincide with starting trials of innovation models recommended by the WHO.
While helping address a highly fragmented landscape and identify shared global priorities for health, these actions would fully align with the 2010 EU Commission Communication and Council conclusions on the EU role in Global Health.   
Article previously published on Intellectual Property Watch – http://www.ip-watch.org/?p=24380&utm_source=post&utm_medium=email&utm_campaign=alerts
*Daniele Dionisio is a member of the European Parliament Working Group on Innovation, Access to Medicines and Poverty-Related Diseases. He is reference advisor for "€œMedicines for the Developing Countries"€ for the Italian Society for Infectious and Tropical Diseases (SIMIT), and former director of the Infectious Disease Division at the Pistoia City Hospital (Italy). He may be reached at d.dionisio@tiscali.it