REFLECTIONS ON INEQUALITY AND POVERTY REDUCTION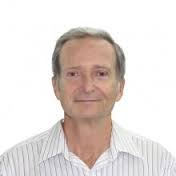 By Claudio Schuftan*
People's Health Movement – PHM
Yes, Equality is Key to Sustainability
In the post 2015 development agenda, it is not simply about 'extending' the MDGs towards SDGs. It is not about reformulating, dropping or adding, but about a global systemic reform to remove the major constraints to development as we have it now.
The MDGs never were a global agenda for development. Development is much more than the sum total of the MDGs…or any collection of specific targets.
Only if necessary, an action plan for structural changes focused on processes that need to be launched COULD be supplemented by specific targets.
We need explicit commitments on structural changes with appropriate time frames. Anything else will remain a nice try, but basically empty rhetoric.
We need to work to create an international environment for sustainable development; to change the unfair rules of the game; to revert the prevailing attitude of being silent on means and focusing on ends. It is distributional processes that lead to distributional outcomes. That is why we need to go from poverty eradication to disparity reduction.*
*: To focus on the eradication of poverty is the wrong focus.
Doing so brings about targeting and safety nets that are equivalent to "give me a fish and you feed me for a day". It victimized poor people as if it is their fault to be poor so we 'help' them to get out. That is charity …and we are for social justice. The correct focus we all must shift to thus is disparity reduction: The wealth cake is only so big; it needs to be re-sliced differently and more fairly. We are talking about redistribution. In the same vein, children are not poor, they are not vulnerable; they are rendered poor and rendered vulnerable by the prevailing unfair economic system. If we do not change the system, poverty will be reproduced. There is no trickle down. We should all know this by now. [It is not the number of darts you throw at the board of poverty. It is which (few) darts will directly address its structural determinants! PS: Sorry, I agree. Not a very constructive metaphor this one of throwing darts at poverty…].  SWITCH TO DISPARITY REDUCTION!
If, in the post 2015 era, we end up fostering participation on reaching goals and NOT on the means to be used, participation will end up addressing symptoms and NOT causes. (It is like Christmas toys… without batteries). The 'corrections' we need to introduce to foster inclusion will simply have to address the causes of the causes this time around.
The MDGs tried to combine normative statements of what was desirable with a political statement of what was feasible. But both did not change the discourse of development!
The dispossessed and marginalized need not only be in the driver's seat, but also be the owners of the bus!
We All Talk about Accountability, but…
In times of extreme human rights neglect and extreme economic and environmental plunder, we need extreme measures to hold the responsible accountable. I would suggest a three-pronged approach: i) Public interest civil society organizations and social movements have to become active watch dogs and among their functions use blame and shame approaches. ii) UN agencies should publish regular annual rankings of countries and of corporations on their human rights records (in the style of UNICEF's 'Progress of Nations' of many years ago). and iii)UN agencies and Internatoinal Financial Institutions should be subjected to Universal Periodic Reviews (UPR) by the UN Human Rights Council as much as countries are.
Furthermore, we are all calling for participation. Fair enough. But if participation will be called for implementing and monitoring  (as of now) 17 post 2015 outcome goals and not to be part of the means to be used to progressively realize human rights, we will end up again addressing symptoms and not the causes. Participation as de-facto inclusion will have to address the causes of the causes this time around!
Related to this, I am worried about the toning down of human rights language I have seen in the latest post 2015 documents. Why? I think that only using straight human rights language –calling a spade a spade– can lead us to the quantum leaps needed. Quantum leaps that only go half way every time remind me of the mathematical riddle of the turtle's race that in order to get to the finish line always has to cover half the distance left before getting there; mathematically, going every time half the way, never gets you there… Is this what we want? Let us talk straight.
And this leads me to my final big concern here: I fear we run a great risk of bureaucratizing human rights. If this will be the post 2015 pattern, I welcome you all to 15 years more in the opposition.
Yes indeed, Eradicating the Immense Inequalities behind Poverty is a Monumental Task. So, How do We Start this Monumental Task?
The social mobilization of the kind we need (coming from the masses) will only come if and when States and civil society embark in massive HUMAN RIGHTS LEARNING efforts cum empowerment. The struggle for human rights depends on it.
Already the Vienna Human Rights Declaration of 1993 did recommend that States ensure wide human rights education programs, but they never materialized to the level needed to reach the threshold needed for a truly massive human rights learning efforts cum empowerment.
Civil society and social movements do have a watchdog function and should rightfully act as whistle blowers, but it is ultimately claim holders who will have to forcefully demand accountability. This highlights the importance of human rights learning cum empowerment –for them– since it is the human rights framework that now needs to become center stage. Vienna had asked for it already 20 years ago. It is our challenge now.
Since this is a crucial yet neglected area indispensable for progress in the post 2015 era, States must allocate resources to greatly increase human rights learning activities within government structures, in schools, in communities and in workplaces.
The post 2015 era will have to live up to the massive challenge we face to implement what really is lifelong human rights learning for both claim holders and duty bearers. To sustain a human rights focus in any development agenda, quite massive funding to jump-start this process and to train trainers is indispensable. The new Post 2015 Development Agenda must explicitly address this issue. The struggle for human rights depends on it.
Are Inequalities What We Should Address First and Most Vigorously?
All human rights are equally important and priorities can only be tactical sequential steps in an overall strategy aimed at the progressive realization of all human rights. Health or nutrition are not less, not more important than education….and so forth. This is part of what we call the indivisibility of human rights!
How does one operationalize the human rights framework then to address inequalities?  First of all, one operationalizes it to importantly address existing human rights violations! There are good publications in the Office of the High Commissioner for Human Rights (OHCHR) on how to apply the framework. Go to their website and in the search box type applying the human rights framework. If somebody is interested, I also have a short paper on this.
What would the targets look like? How would they be measured? And who has the accountability? The human rights framework does not really have targets! There are a number of indicators to measure progress and suggestions on how to collect them (also in the OHCHR website, actually a whole manual on this exists. Look for human rights indicators). The accountability is in the court of a whole host of duty bearers from the proximal to the global levels.
At the People's Health Movement (PHM) we have stopped talking about poverty eradication. Instead, we widely promote that everybody should be using DISPARITY REDUCTION as the goal to be included in the post2015 deliberations.
A whole different concept, disparity reduction contextualizes poverty in the process of exploitation, domination and power imbalances.
We are not talking about naïf idealism here we are indeed talking about imposing external binding obligations.
Voluntary guidelines by and for transnational corporations (TNCs) have not worked, so let us be realistic. Look at the breastmilk substitutes industry and their ongoing violation of their own code. Or look at philanthrocapitalism (Gates, Buffet, et al): they are not sinking millions of dollars into disparity reduction. They are pushing technological solutions to what is a worldwide ubiquitous social and political disease.
Only by implementing a host of disparity reduction measures will we move forward. Actually, not implementing: imposing.
And this brings us to the human rights-based approach (HRBA). Is it to our benefit globally to adopt it and is it our best way forward? The HRBA politicizes the issues of inequalities by empowering claim holders to demand human rights principles encoded in UN Covenants and General Comments be upheld as ratified by most countries in the world.
Together with hundreds involved in post 2015 consultations, I am convinced the answer is YES. We must embark in it. Add to this the UN Secretary General's report to the UN General Assembly recently and see how this way forward now permeates to the highest levels possible.
Are we going to see this materialize in any significant way post 2015? Only if we oppose power to the powers-that-be. That is why I choose imposing over implementing and that is where the mega-challenge lies… (Actually having to wait until the post 2015 becomes a reality is already to our loss: what is so sacrosanct about 2015 anyway?).
 Equality is One of the Most Important Human Rights Principles
The principle of equality is a part of human rights. It is a principle which recognizes that the same rights apply to all citizens. Equality is the right of every individual to receive the same treatment.
It is the principle behind all economic, social and cultural rights, with its opposite being discrimination. Wikipedia offers a definitions of inequality: "the unequal or discriminatory treatment of an individual by another due to their social or economic status, religion, sex, race, among others." Inequalities are much greater than just "difference".  People are essentially equal; differences arise secondarily. Equality results from equity just as inequality results from inequity. A reduction of social and health inequalities is limited by capitalism and the structures specific to capitalism. Inequality is an injustice in access, an exclusion from enjoyment, a disparity in the quality of life, while inequity is the lack of equity, that is to say, the inherent characteristic of a society which hinders the common good. Inequity is injustice producing inequalities. Inequalities are measured, inequities are judged. Equality is not a substitute for equity. Doing more for disadvantaged people is not the same as addressing inequalities!
Not all inequalities are inequitable and not all equalities equitable. A very important and correct statement, but not easy to understand the way here expressed. Better to use an Outcome/Process development perspective to put things in perspective. For example, take the use of Affirmative Action in ensuring a gender-equal outcome in employment; it can be defined as: The use of a morally defendable unequal (i.e., equitable) process in order to achieve a morally desirable gender equality.  Finally, we should know, but often ignore, that equality and inequality cannot be measured by averages! (U. Jonsson)
Equity implies willingness to give to each that which they deserve.
Equity relates to natural justice, as opposed to the letter of the law.  Equity is a core legal concept and intimately linked to the notion of justice. For instance, health and nutrition equity are a measure of the degree of social justice prevailing in a society. (Note that health as merely the absence of disease limits our conceptualisation to health care services). The objective of health equity is to be seen in the context of a wider search for social justice. Inequity implies unfair and avoidable differences. A human rights analysis can determine if a given distribution is equitable or otherwise. Achieving health equity requires social policies of empowerment and a redistribution of social wealth. Inequity refers not only to injustice in distribution and access, but to processes which generate this injustice; inequity is about how the social structure determines social inequalities. Inequity arises from the appropriation of power and wealth, which leads to discrimination. Inequity and inequality change historically.
The expression social justice has come into play more recently. It refers to the search for equilibrium between unequal parties that respects their differing needs. Equity and equality are not equivalent, nor can they be reduced to simple risk factors, as currently understood by many.
Equal Relations Between Unequals Reinforces Inequality!
To illustrate this, think for a while that equality under Globalization is a bit like the fight of the Mongoose and the Snake:  Both are of about the same strength, but invariably the mongoose wins –it is more resourceful and it organizes its strategy better to strike.  The First World is like the mongoose; the Third World is like the snake.
The lesson of this fable is that an asymmetry in the use of market power aggravates inequality. The affluent always end up having more political clout (and more wealth). Therefore, promoting self-interest (the soul of the market) is simply not enough. We have to put some heart into it; add solidarity to self-interest. [A modicum of anti-greed policing actions may help as well…].
To achieve greater equality, a set of 'equality modifiers' have been proposed. These include: targeting interventions (geographically and/or to vulnerable groups or individuals), land reform, educational/water and sanitation/health/nutrition and family planning interventions, employment generation, grassroots participation in setting priorities, development of the non-farm rural economy, aid to rural women, and the levying of taxes on polluters and degraders.
As pertains to gender, the latter has reached a unique status in the transnational liberal order. Gender equality is (finally) considered compatible with the basic tenets of the neo-liberal credo. But economic equality, not…
Remedies proposed to specifically increase equality in the access to basic services thus include financial and non-financial approaches. To recap and add, among the former are the targeting of subsidies (i.e. selective subsidies of goods and services disproportionately consumed by the poor), prepayment plans (e.g. community-based health insurance), exemptions and the selective dropping of some fees (e.g. health and educational). Among the latter are a greater emphasis on decentralization, on the use of social marketing (*), on prevention and on improvements of the quality of care (in health), as well as on a fairer urban/rural distribution of resources.
(*): Social marketing –one of the sweetheart companions of Globalization attempting to give it a human face– focuses on high-powered "Madison Ave-type" messages and communication strategies that pursue behavior modification and not informed choices. It is quite obvious that we should rather be trying to better understand what motivates people to change and why, and then letting them decide by themselves what steps to take to get there.
Surprising as it may seem, the IMF thinks that more equality need not hamper growth, it could indeed reinforce it! (sic) They actually see a strong negative link between high unequal distribution of assets and subsequent rates of growth. They see equality only requiring 'equality of opportunities', though, not necessarily 'equality of outcomes'. In that sense, they agree the poor need to increase their human capital. Equity, to them, is critical for the political viability of Globalization… (sic). Therefore, decentralization and changing the composition of public expenditure is for them a must. For instance, expenditures on health have to increase, they say, but to be equitable, they have to be concentrated on preventive activities in rural areas and should be targeted to the lower income quintile. (**)
(**): Beware that valid arguments have been raised against 'targetry': Targeting misrepresents complex realities, involves big cost in monitoring, distorts policy and destroys political momentum for structural changes by not modifying the conditions that keep poor people poor.
Regardless of whether the IMF follows up with concrete actions on what they philosophize, we need not apologize to act with a more resolute equality bias beyond lip service since such a bias is an important corrective to the other more dominant inequitable value biases out there in the heartless market place. (One of them, for sure, is basing decisions on interventions on cost-benefit analyses only; cost-benefit analyses are understandable to economists and policy makers, but they are grounded in a different reality than most of us live in. Economists make decisions guided by what is ultimately measurable if convertible into monetary value only).
Is this more resolute equality bias a radical proposition? Yes. Is it necessary? Absolutely. Is it impossible? Possible. Is it likely? Not very likely based on my latest dispassionate reality check. But what, then, are the alternatives and could they do the job on time? ….the universal application of the human rights-based framework!
As Progress Towards the MDGs is being Achieved, there is Little Evidence of Results that are Inclusive of the People that are Discriminated
Despite the lack of data, the evidence of disparities, discrimination and deprivation is, in most cases, patently obvious. In spite of this fact, resorting to the legal system for redress violations has been and is practically a remote option.
It has to be noted that there are members of discriminated disadvantaged groups whose achievements may suggest that they do not experience inequalities. The issue here is to avoid using exceptional examples to hide the overwhelming reality of adverse circumstances and of a lack of opportunities.
The case of children:
Children are particularly likely to experience inequalities, and are exceptionally vulnerable to their effects. Children are more exposed to economic inequalities than adults, if nothing else, by virtue of being over-represented in the poorest sectors of society. The struggle to balance household resources is very significantly played out by compromising children's needs (and rights!). Any shock to household income will invariably affect children. The consequences of inequalities for children are profound. It is estimated that children being affected in these circumstances are actually twice as likely to experience inequality as adults. Besides the diminished capacities that are carried into adulthood, children are also more likely to die. Gender disparities for children of all ages are indeed significant.
Doing more for disadvantaged and discriminated people is not the same as addressing inequalities:
In the political domain, it is importantly the lack of information of citizens and a poor communication with them that undermines their participation and the expression of their voices. So much so, that disparities between urban and rural areas are often taken as a proxy for spatial inequalities. A closer analysis suggests that disparities within urban areas are becoming increasingly significant though.
Addressing inequalities in the long term ultimately depends on tackling structural barriers. Period. Significant progress in addressing inequalities requires broader and more strategic actions, at all levels. Strengthening the capacity of marginalized people to claim their rights is an integral and indispensable part of all actions geared to tackle inequalities. A fairer distribution of wealth should become the core business of human rights work and thus of the post 2015 agenda.
Improved access to decent, safe and fairly paid work is necessary to address inequality worldwide. Increased minimum wages, collective bargaining and stronger employment laws have a significant role in addressing inequality. Expanding the scope and scale of labor protection is also important as is supporting and reducing the gap between the formal and the informal sectors.
Tax policies that address inequalities need to be firmly progressive and need to ensure the financing of universal access to a comprehensive set of social services. A combination of targeted transfers and the public provision of social services are powerful tools for reducing income inequality. We must thus ensure that tax avoidance becomes politically and publicly unacceptable. The same is true for assuring increased domestic tax compliance, particularly standing up to the tactics of multinational corporations avoiding to pay taxes.
Key also is the support of expanded provisions for maternity leave. In general, actions towards social protection offer a powerful means to redistribute wealth, reaching excluded communities and disadvantaged groups. After many many years of experiencing multiple exclusions, people need to, de-facto, become claims-holders thus bringing the diverse positive effects of human rights to fruition.
Joseph Stiglitz, the Nobel Laureate, has Argued that Most People Greatly Underestimate the Scale of Inequalities, Diluting Pressure for Change
The resolution of inequalities is contingent on the engagement, participation and empowerment of people who, perhaps for generations, have lacked the opportunity, freedom or capacity to engage. This is necessary for practical reasons, in order to bring to the fore the needs and priorities of those whose interests have previously been overlooked. More importantly, without voice, excluded groups cannot have influence and play an integral role in society; voiceless, they remain apart from mainstream citizenry. ("Nothing about us without us").
A 'quick-win' approach can move national statistics relatively easily in the desired direction. The MDGs may be an example. Such an approach tends to improve outcomes strictly within existing structural relationships, without addressing the factors that determine and reproduce inequalities for disadvantaged groups; but the extent of disparity between the most and least privileged groups, does not show significant change.
Inequalities in both health and nutrition are strongly related to persistent inequalities in social norms and attitudes (particularly with regards to gender). We know, for instance, that user fees exclude the poorest and most vulnerable people. Measures to address discriminatory social norms are important for the success of any attempt to address inequalities. These measures will have to address tenacious attitudes in families and communities, among service providers and among decision makers and leaders. Inequalities cannot be resolved without the state embracing its responsibilities to the people.
The role of human rights:
The human rights framework offers the most comprehensive means of addressing inequalities in the new post 2015 development era. (In fact, I would not have even waited until 2015 came around!)
Revisions of the existing legal frameworks are needed; they need to be based on the human rights framework which provides normative standards for the elimination of inequalities. The fulfillment of human rights universally and comprehensively requires urgent actions to address inequalities –and any measure to address inequalities is inherently concerned with the fulfillment of human rights! There are many examples of human rights failures and inequalities in some of the richest countries as well, and some of the actions of rich countries directly perpetuate inequalities and human rights failures in poor countries.
Institutionalized inequalities are a substantial barrier to progress in human rights. In relation to political inequalities, the latter prevent people from both making claims from public institutions, as well as extending popular participation in local and national affairs.
Recapping:
Equality is not a new priority, and indeed it is even more important now than ever.
Equality means that everyone can realize their rights; it also means that duty bearers must fulfill their obligations to allow that realization. Rich nations have responsibilities that go well beyond the transfer of resources. Their actions too often actually just deepen global inequalities. Rich countries must fulfill the universal rights of their own populations in a non-discriminatory way and must provide assistance to other countries that struggle to do the same. This also means that they must halt actions and policies that result in human rights violations, no matter where.
Inequalities must be done away with (starting with discrimination when it is involved), or must be progressively reduced (applying to all HR violations). There must be a focus on spatial inequalities (e.g., rural/urban and informal/formal urban sectors) with disaggregation of data by wealth quintile, by gender and by disadvantaged groups. These should be monitored through nationally participatory processes that particularly focus on the groups that suffer discrimination.
Avoiding any reductionist tendency (as we saw in the MDGs era) while finding practical and viable approaches to the monitoring of inequalities lies at the heart of the challenge we face ahead. Accountability from the grassroots up is the name of the game.
The Road to a Global Post 2015 Development Agenda is Paved with Good Intentions
The High Level Panel for the post 2015 development agenda included corporate transparency and accountability as one of the building blocks underpinning a vision for a post 2015 development agenda that will respond to the challenges of the 21st Century. It suggested that corporate transparency through sustainable reporting and disclosure will enhance the effectiveness of the Post-2015 Development Framework and strengthen the Global Partnerships and coordination between private sector, governments and other development actors including civil society.
I was glad it mentioned corporate accountability and not corporate responsibility since the latter has proven to be biased. But what the Panel does not say is on whom the watchdog responsibility should fall. It is public interest civil society and social movements that should play the ombudsperson role, not corporations. As regards sustainably reporting and disclosing, I fear this will be just more of the same we have seen so far: little…. Furthermore, I fail to see a partnership of equals between the private sector, governments and civil society. The playing field is simply not leveled….
Otherwise, the Panel proposes a whole bunch of wishful normative changes as proposed by the 'perennial experts' –as if the world would be perfect and free from vested interests.  Why don't we give ourselves a break from dreaming? These things are never going to happen you and I know it…
So, what next?
I was also struck by the many woulds, shoulds, coulds and some timid need tos in the Panel's document. At one point, they do points out that we have a poor track record to show for. Is it perhaps because we do not set the stage for more definite musts?
In successive versions of the Sustainable development Goals (SDGs), this normative should predominates. It seems more and more we are not short of ideas and suggestions –even recommendations. But the truth is that those UN member states that must eventually make these changes are not genuinely interested. Much of what we in civil society ask for goes against their interests. So, guess what: I leave the answer to you…
Changes in governance will not come about as a result of our enlightened and very very reasonable suggestions. These have to be made into effective demands of claim holders who will bitch to the end to see these changes come about. Voila' the challenge as I see it…Any takers?
Many Many of Us have been Repeating to Satiety the Importance of Human Rights Becoming Part of Governance Principles Post 2015
We do not need more 'angelical' contributions or being satisfied with the fact that complaint mechanisms are being set up or any other minor gratification. Our arguments need to be more hard-hitting, among other demanding autonomous civil society participation mechanisms that can de-facto counter positions staunchly taken and held by the G20 countries cum their TNCs alliance. I take perhaps a more 'militant' view.
Here is my not-too-short contribution:
How can the human rights-based approach (HRBA) be incorporated into potential global governance bodies?
The HRBA (or human rights-based framework) can be incorporated as a positive force into global health governance bodies for them to actually tackle the social determination of poverty.
2. We cannot be naïf. Nothing short of global institutions active in development re-visioning and re-missioning their mandates will do. The shift will not come without a shift in paradigm and the same can only come from the organized pressure exerted by public interest civil society organizations and social movements. (CSOs from here on)
So, how can the HRBA tackle needed changes towards addressing the shortcomings of governance?
-The incorporation of 'capacity analyses' to identify, characterize and target duty bearers that are not doing what needs to be done will, together with the empowering of the claim holders, from now on, be key to CSOs work. This process is in itself empowering for the institutions committing themselves to apply the HRBA, as well as for the claim holders they ultimately (purport to) work for.
What do UN agencies need to do specifically to keep in line with the more than decade-long UN mandate to apply the HRBA?
-They must re-vision and re-mission themselves as well, making a clearer break with the pre-2015 (current) paradigm and thus more proactively shift towards tackling the social determination of maldevelopment by embarking in activities directly linked to revert violations of human rights in all the domains of development worldwide. Among other, these UN agencies should move in the following direction:
–Focus can and should remain sectoral as it is now, but all should address the social determinants more directly. This will require building internal capacity to address and act upon the underlying power relations at the root of poverty and well known preventable social ills.
–They will need to more boldly advocate for massive training in human rights ('human rights learning') and to use their outreach and influence to change people's mind sets away from understanding health, nutrition, education… as commodities. — –They need to make people understand that any society must have functioning and effective social systems underpinned by human rights principles.
–Integrating the human rights based approach will thus mean going beyond national averages in measuring results and specifically looking at impacts on the different vulnerable groups.  Involving these groups at all stages of UN agencies work will make this task easier.
–Moreover, UN agencies will have to shift their work away from targeting towards involving claim holders in generating systemic, structural changes in law, policy and practice at all levels and across sectors.  Work will also have to enhance accountability for development interventions across government ministries. This has to be done by developing tools that help, for instance, to assess the negative impact of multilateral trade agreements on various human rights.  Governments will also need to be supported to regulate non-state actors such as private practitioners (especially in health) and transnational corporations particularly, but not only, those in drugs, food, beverages and tobacco.
The bottom line is that UN agencies need to more proactively institutionalize human rights in their post-2015 mandates. Unfortunately, however, this work is not ongoing at the moment despite all the 'talking' we hear about it having already been done. Question is, will we be able to reinvigorate this institutionalization in the near future?
When UN agencies look to see how things may be done differently, they should thus not limit their gaze to their respective sectoral responsibilities. Often, they tend to give too much attention to narrow 'pro-poor' sectoral approaches and policies when what is really needed is  'pro-health/pro-nutrition/pro-education/pro-agriculture… disparity reduction policies and strategies' that tackle preventable ill-health, preventable malnutrition, preventable deaths, preventable illiteracy, preventable rural neglect… at is roots. Why continue to focus on sectoral interventions and not on their social determinants when such sectoral approaches have not worked too well in the MDGs era?  At some point, instead of just trying harder, it is time to try something else, e.g., more supportive proposals for new systems in the social realm with reforms that are themselves social determinants- and HR-oriented, and are indigenous (local) rather than imported.
Finally, why do UN agencies (with their original core values) need to get back into a position of greater command and power in global governance? Because they are losing this command to philanthrocapitalism a la Gates, TNCs and public private partnerships PPPs)…
Globally, tackling the social determination of maldevelopment has become central in the effort to improve global governance. This makes the choices made by UN institutions in this respect of far greater priority concern. They thus need to regain their commanding position in global governance to put human rights at the center of their respective endeavors. UN agencies continue to embody our best hope for a social and political conception of development embedded in a human rights and social justice framework that is not always shared by other institutions (such as the World Bank).
In addition to this historical legacy, UN agencies have a past proven track record of providing technical leadership on a range of issues that is unsurpassed.  Now, they have to use their leadership to tackle the social determintion of maldevelopment and more decisively adopting the HRBA (which is the UN mandate anyway!).
I am aware that using a HRBA does not automatically guarantee the social determinants will be tackled. But the HRBA is more likely to do so since it empowers claim holders to demand their rights. Herein lies one of the greatest challenges for the post-2015 era.
However, the emphasis here on a UN reform and its agencies regaining global governance powers may be misplaced. Instead of looking to UN agencies re-visioning their role, perhaps more should be done to get the governments of member states to make decisions that serve the interests of their own people whose human rights are being violated on a daily basis. It is mainly up to developing countries themselves to say no to Western, top-down, technocratic approaches that do not serve the interests of their people.
All this will require massive lobbying and training of CSOs and of the claim holders they represent to push UN agencies in this direction.
Is all this going to happen?  I ask you!
Development in the New Millennium: Reflections of an Old Socialist
I have been in the business of Third World Development -with a capital D- for the last 40 years; mostly in the areas of health and nutrition and in over 60 countries. I think I am ready to downgrade the upper case D to a lower case d in development. After one repeatedly hits one's head against the wall of hard realities, it behooves anybody honest with him/herself to change his/her views. The trick for me has been to do so without betraying my deep ideological convictions.
First of all, has it all been worthwhile? An overall balance would prompt me to say yes. But it is a guarded yes. In this business, we really operate on the 'two steps forwards – one and three quarters steps backwards' mode. The measuring stick for 'worthwhileness' has to be what is left behind after overseas development assistance (ODA). And of that that is left behind that really counts, it is the intangibles that count the most; not the half-achieved objectives of projects. Key among these intangibles is changed attitudes of some of the people who worked with you.
Over the years, I have mostly worked inside and through government (and international) bureaucracies. I have thus realized that rigidities in the minds and behavior of senior national cadres is inherent to bureaucracies -transcending the North/South and the ideological barriers. My latest experience took me from working in Kenya to working in Vietnam where I had hoped things would be different. But there is something intriguingly common to bureaucracies in that they abhor change with rewards rather coming from staying the course.
In the midst of all this, you find yourself as a long term adviser.
You are under pressure to move the project along, it takes you six months to assert yourself in your new position (while your coworkers are measuring you up), you experience your first frustrations of things not moving, of deadlines passing with no glory, of you increasingly taking the role of the doer rather than of the promoter and coordinator, of the project not spending funds according to plans to keep up a credible absorptive capacity, of the project bringing in short term consultants that have never been in the country and are expected in three weeks to speak words of wisdom that have never been spoken before, and so on…
And through all this, you try to keep your mental sanity and not to hate yourself every morning when you look at yourself in the mirror. The truth is that you get so caught up in the whirl of things that you do not take time out to look at things overall, in perspective: Is all this really helping? Helping who? Further, I cannot emphasize enough the advice I have for you to take every opportunity to escape the claws of the central bureaucracy to do some work in the field. It has always proven to be rewarding, a source of some satisfaction for a sense of accomplishment on small undertakings. It is the string of such small victories that keeps you in reasonable mental health, because development with a lower case d does not have big victories in the realm of ODA.
In essence, what you have really become is another (more efficient and well paid) bureaucrat. You have learned not to take a first 'no' as a definite answer and know your way around to revert such a decision -you have nothing to lose, you are not putting your neck on the line. Besides that, you have developed some relationships with one or two more progressive senior officers in the organization whom you consult and carefully use as needed. Again -in the search of some long term achievements on the fringes of the project you work in- I have found it very rewarding to establish professional contacts and long term working relationships with young people where you work. This is always an important source of new inspiration.
In your immediate working environment, things are tougher. You find that your coworkers have their own parallel agendas -as opposed to you who devote better than 90% of your time to project objectives. The project does not cater to those parallel agendas and, therefore, (no wonder) you 'lose' your colleagues to different degrees and get only very partial cooperation. The sad truth is that often these parallel agendas are related to their sheer everyday economic survival.
I think we have to learn to cater to some of those other needs of our coworkers if we want them to be more committed strategic allies. English language coaching and travel/training opportunities are often high in the list for such perks.
It has been my own personal rewarding experience that you can always find at least one (young) cadre in your unit with whom you can work more closely and who is eager to learn and do with you; someone who has not yet been caught by the negative influences of the prevailing 'system'. Seize such opportunities and develop them as intensely as you can. You will gain a strategic ally for life.
All projects have training components, and working in the bureaucracy, you see an array of workshops being organized for staff by many donors or by the government itself. An unwarranted faith has been placed on this entity: the workshop; workshops are our prescription to inform and upgrade people's skills. But although it may achieve the former, it certainly does not achieve the latter: Staff returns from workshops and goes on with their routines as if nothing had been learned. Moreover, training is atomized into different components by different single-track vertical donors with each one doing his thing in an uncoordinated way; the result is multiple workshops for the same staff every year, with the hope that the (poorly qualified) staff will do the integration and coordination in their own heads… Failing to recognize this is costing billions of dollars around the world. People have called this epidemic "workshopitis". As it stands, workshops are more a source of sporadic extra income for staff than of changed behaviors. No funding is thrown in to follow up on workshops' medium or long term impact. Donors like workshops, because money is spent and quickly written off against the budget.
On the other hand, institutionalized support supervision of field activities of programs and projects is virtually non-existent.
The time has come to make a bold move.
Continuing education and support supervision activities have to be merged. The budget available for workshops should be used instead to fund multidisciplinarily trained support supervision teams (one by province?) to go around at least two times a year to visit peripheral units. They will stay 4-5 days in each place before moving on to the next unit; they will work with the staff in their every day chores and routines, correct mistakes, introduce new procedures, educate on the job on technical and managerial matters, on reliable information systems, etc. Workshops are to be kept to a bare minimum.
I have by now seen too many well intentioned, well planned, well executed, culturally sensitive, balanced top-down/bottom-up interventions in primary health care that have still failed to bring about and sustain desired changes. There are deeply ingrained flaws in the public sector staff's system of motivation and dedication that no amount of outside intervention can affect. My change of view relates to the greater openness I now have for exploring options in the poor rural areas. The sad truth is that privatization has already occurred, but is often though not always 'under the table'. For instance, health staff is charging fees, is doing private home visits and/or is selling drugs on the side for profit. Given this fait accompli, we must stop the farce and stop this unhealthy mix which, in a way, is costing the country double: by keeping up the bottom heavy public sector payroll and by the beneficiaries using the private services of the same staff, because it perceives it gets more personalized attention (let alone all the over-prescribing we see as private practitioners try to make more money).
With all this (…and so much more), is development work still exciting to me? I think yes. But again, a qualified yes.
I think the Western model of development has, so far, miserably failed to endorse a realistic conceptual framework of the causes of under or maldevelopment that has the courage to put the political and economic causes of worldwide poverty, preventable ill-health, high morbidity/mortality and malnutrition in the proper perspective so as to give those causes the needed priority for more determined actions. In that sense, I continue to feel guilty of being part of this system. I feel I am being instrumental in changing things just to leave them the same way. But I want to think that, over the years, I have contributed my small grain of salt to expose, demystify and correct some of the flaws of a technocratic (D)evelopment model oversold (not always in good faith) for its potential impact.
I cannot but see that some of the problems and obstacles in the path of development are the same everywhere, and much work is still needed.
I now settle for (d)evelopment work with less grandiose expectations, not missing any opportunity to raise awareness about its contradictions, always trying to stay faithful to my ideological convictions. In this way -despite alternating between depression and (small) euphoria- every day continues to be a challenge to me.
How is this related to governance?  You figure it out…. But let me just ask you: Will better data fix our chronic governance problems? Well, relying on the dream that better data will make decision makers more rightful and fair brings about great fear in me of yet another technocratic remedy to what is a deep political and ideological problem.
I rest my case.
Global Governance and Social Determination of Health
Globalization is aiding capital, goods and services, as well as to a lesser extent people, to move ever more freely. Products, both those essential for health, as well as those directly harmful, move more freely. Risks and benefits, as well as costs and earnings from production affecting consumption are increasingly complex to control.  Increased international competition to attract investments is influencing the capacity of nation states to tax, and to regulate. Differences in wealth and wellbeing between regions and countries, as well as sub-nationally are increasing. Stress at work and insecurity of employment are increasing, as capital and production are moving more easily. Social support systems have become overstretched with increased demands of the workforce who have a sense of uselessness due to high unemployment leading to, among other, increased mobility of people.
The global governance architecture has undergone major changes over the past decade or two. New actors, such as TNCs are entering and old ones (nation states) are losing power; the overall change has seen a shift from multinational (UN) global and nation-based policy-making structures towards more diversity that puts more emphasis on private sector actors, links economic contribution to policy-making power and puts more emphasis on unfair economic and trade policies. The changes in the old actors and their relative power, and the emergence of new actors in ever new arenas have important influences on the perspectives and frameworks of dealing with the "governance of the social determinants of health" and, therefore, on the social determinants themselves.
Inventory of actors and arenas:
In the 1980s and 1990s, the UN organizations lost power in global governance.
The UN proper and as a whole has faced continuous financial difficulties and outside pressures to reform. The normative influence of the specialized agencies, WHO, FAO, ILO, UNESCO, have been influenced by the changes in the global architecture with their normative power draining and moving over to myriad financial institutions, bilateral donor agencies and business. Nevertheless, FAO remains central in questions concerning food security and safety. ILO is central to labor issues, occupational health and regulatory measures, as well as UNESCO is central in achieving education for all. The role of UN Programs and Funds (UNFPA, UNICEF, UNDP, UNEP, UNCHR, UN-HABITAT) in global governance remains important through their prestige as part of the UN family, as well as their country-level work and financing. WHO has seen its policy decision making influenced by the fact that 80% of its budget is now coming from public private partnerships that are tied to these 'not-really-partners' priorities.
The Bretton Woods Institutions and other financial institutions have been important in financing many aspects central to social determinants and to governance including those linked to water and sanitation, the environment, agriculture and rural development, education, social security systems, as well as trade and industrial development, transport, and information technology, having thus important direct influence on these matters and on the structures of the societies where these institutions intervene.
The WTO has influenced the nature and context of standard setting procedures and commercial regulation in the context of international trade. It has, for example, legitimated and confirmed the role and status of WHO/FAO's Codex Alimentarius in the context of food, as well as opened space for more corporate sector-driven and managed standards setting in the context of ISO standards, for example. The lack of WTO focus on production processes and methods has also implied that in the context of trade, the importance of labor regulations and requirements for occupational health and safety have at the same time suffered.  However, it is likely that agreements and policies set in the context of agreements on agriculture will be most important in terms of social determinants of health due to the potential impacts on food security and access to basic foods.  Rich countries, on the other hand, have grown tired of WTO procedures and have gone the route of direct free trade agreements with individual countries or regional blocks.
As part of the current global governance situation, some organizations may be of importance even though they may not be globally representative. The work of the OECD fits clearly in this category both through DAC and its more general policy influence on sectoral policies. In addition, regional organizations, groupings such as G8, G20 and G77 and some big bilateral actors have, to different degrees, kept an important role.
Business has become increasingly transnational and powerful, and has also been increasingly invited to take part in public policy-making at the global level. In some bodies, such as ILO and in the Codex Alimentarius discussions, business has been taking part since the launching of those bodies, while in other, such as the UN, the role of business has increased substantially in the last couple of decades. The rise of legally independent bodies in the form of global public-private partnerships in the health arena also implies a further emphasis on the medical perspective at the expense of emphases on the social determinants.
Public interest civil society and social movements have gradually become recognized as an important body of actors in global policy-making. The definition of 'civil society' has been problematic, as it has also included business-backed associations and even straight business representation.  The emergence of global legally independent public-private entities to address selected health issues at the turn of the century has further mangled the global health policy scene, as well as emphasizing the medical and curative frameworks in tackling development and the solving of health problems leaving out the principles of the human right to health.
The issue of accountability is key to global governance and touches all the social determinants of health. Governments are 'passing the buck' in their responsibilities and so do agencies. Grassroots organizations simply have to take up this holding the actions of these actors in check.
Redistribution, Rights, and Regulation:
Initiatives that have seen the light to address the diminishing capacities of the public governance system and/or to address redistribution problems are viewed as largely ineffective so far. The regulatory capacities of the various global UN bodies has been weak often resulting in non-binding recommendations. Human rights will come in into the discussions of governance only once duty bearers are held accountable which unmistakably means empowering claim holders for them to demand human rights violations be reversed.
The Millennium Development Perspective:
The role of the Millennium Development Goals in advancing the case for the social determinants of health being addressed frontally has little to show for.
Finally, as regards, the major implications of the changes in global governance on the aspects of the social determinants of health, it is necessary that the analysis actually starts with a selective list of determinants such as those affecting early life, social exclusion, work, unemployment, social support systems, addiction, and food sovereignty. The social gradient within and between countries and poverty itself are at the core of the social determinants of health. The role of the international financial institutions are of special importance. Special attention needs also to be given to the not so innocent role of the World Bank and on the IMF.
The Post-2015 Development Agenda: a Couple to-the-Point Short Comments
Is there a way we can get away from the use of the maligned term 'stakeholder'? Stakeholders stake claims, right? The simple replacement of the word stakeholders by claim-holders or duty bearers, as appropriate (to use the correct HR parlance that we and the UN are finally trying to instill in post-2015), just might provide us with the hint of the sort of framework we are interested in fostering in the new era. Claim holder and duty bearer are in the original UN language. 'Stakeholders' is originally business language. To have or to hold a stake in something is the same as having an interest or holding shares!!! (A. Katz)
The MDGs have shown us that a focus on outcomes does not assure sustainability of the respective goal being kept up. It is not only the quantity and the quality of outcomes that counts; it is the participatory processes to achieve them that will matter in the long run. (Note that here sustainability is used in a different sense than in the environmental connotation of the term).
There are still too many among us that consider human rights, equity and gender… as crosscutting issues; they are

not

. They are core issues (!) and we have to build sectoral or other interventions

around

them.
I also have reservations about the use of safety nets. I feel strongly we ought, instead, to be talking about social protection mechanisms. Safety nets take the issue of poverty as a fait accompli. So since 'they' are poor, we throw them a few crumbles of bread since it is morally reprehensible to us to let them starve. In reality, safety nets somehow come up with measures that avoid social discontent that could flare up into protests and thus a challenge to the status-quo. Am I very wrong?
In 2015, it is

not

about providing accessible and affordable basic needs to the poor. It just, in a way, replaces safety nets by targeting the poor (note the use of 'the poor' in this statement; should it not be 'poor people'? We have to be careful with depersonalizing the billions of those affected!). Basic needs bring about promises; human rights have correlative

duties

duly contained in international human rights law.
Universal provision of nutrition, health, education, housing, clean water and sanitation alone will not 'eventually cut the vicious circle of poverty'. I am of the strong opinion that the inter-generational vicious circle of poverty can only be uprooted for good with structural changes in the political and economic system that rules most of the world.  Am I very wrong?
————————————————————–
*Claudio Schuftan, M.D. (pediatrics and international health) was born in Chile and is currently based in Ho Chi Minh City, Vietnam where he works as a freelance consultant in public health and nutrition.
He is an Adjunct Associate Professor in the Department of International Health, Tulane School of Public Health, New Orleans, LA. He received his medical degree from the Universidad de Chile, Santiago, in 1970 and completed his residency in Pediatrics and Nutrition in the Faculty of Medicine at the same university in 1973. He also studied nutrition and nutrition planning at the Massachusetts Institute of Technology (MIT) in Cambridge, MA in 1975. Dr. Schuftan is the author of 2 books, several book chapters and over fifty five scholarly papers published in refereed journals plus over three hundred other assorted publications such as numerous training materials and manuals developed for PHC, food/nutrition activities and human rights in different countries . Since 1976, Dr. Schuftan has carried out over one hundred consulting assignments 50 countries in Africa, Asia, Latin America and the Caribbean. He has worked for UNICEF, WFP, the EU, the ADB, the UNU, , WHO, IFAD, Sida, FINNIDA, the Peace Corps, FAO, CIDA, the WCC (Geneva) and several international NGOs. His positions have included serving as Long Term Adviser to the PHC Unit of the Ministry of Health (MOH) in Hanoi, Vietnam under a Sida Project (1995-97); Senior Adviser to the Dept. of Planning, MOH, Nairobi from 1988-93; and Resident Consultant in Food and Nutrition to the Ministry of Economic Affairs and Planning, Yaounde, Cameroon (1981). He is fluent in five major languages. He is currently an active member (cschuftan@phmovement.org) of he Steering Group of the People's Health Movement and coordinated PHM's global right to health campaign for 5 years.