Stop TB Partnership's Global Drug Facility (GDF) was established in 2001, with the aim of using donor funding to consolidate demand from different countries and negotiate affordable prices for quality-assured anti-tuberculosis drugs. 
Today, as one of the main players in the complex global market for TB drugs, the GDF plays a crucial role in not only shaping drug supply, but also in reducing the price of medicines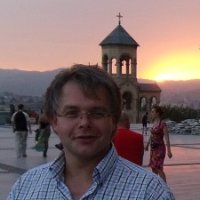 by  Kaspars Lunte
Team Leader Sourcing and Special Projects, Global TB Drug Facility
Stop TB Partnership Secretariat/UN Office for Project Services
How the Global Drug Facility (GDF) Works to Reduce Prices of MDR-TB Drugs
One of the central objectives of The Global Plan to Stop Tuberculosis, a strategy document launched by the Stop TB Partnership every five years, is universal access to high-quality care for all people with tuberculosis.
Affordable drugs to fight TB and effective systems to provide treatment are important to increase cure rates. However, disease control depends, not only on the existence of curative treatment, but also on sustainable drug supply, which is ultimately mediated by the pharmaceutical market.
Countries often have limited experience in securing the best possible prices for quality assured drugs and have little negotiating power since they are not able to consolidate drug purchases into large volumes. This is especially true of the medicines needed for multidrug-resistant tuberculosis (MDR-TB), where treatment is complex and can last two years or more. In addition, these medicines are much more expensive than those for drug-sensitive tuberculosis.
The importance of usage of quality assured medicines as opposed to usage of drugs of unknown quality, is also underestimated by some countries.
Stop TB Partnership's Global Drug Facility was established in 2001, with the aim of using donor funding to consolidate demand from different countries and negotiate affordable prices for quality-assured anti-tuberculosis drugs.
Over the last decade or more, the GDF has played a crucial role in not only shaping drug supply, but also in reducing the price of medicines. Today, as one of the main players in the complex global market for TB drugs, GDF occupies a unique position. In 2011, it supplied enough drugs to treat 35% of publicly notified cases of tuberculosis worldwide and an estimated 24% of all incident cases.
Today, access to quality-assured drugs is promoted by key stakeholders including WHO's Medicines Prequalification Programme, by the Global Fund to Fight AIDS, Tuberculosis and Malaria, other donors and the GDF.
However, despite the existence of international quality-assurance standards, TB drugs are often either substandard or counterfeit. Unsurprisingly, recent studies show that the substandard and falsified drugs readily available on the private market have probably contributed to the development of drug-resistance in low- and middle-income countries.
Although patents have expired on many TB drugs, low-income countries with a high disease burden have limited power in negotiating on an individual basis for cheaper treatment. Disease control is therefore profoundly influenced by the functioning of the TB drug market, particularly in resource-poor settings with a high disease burden.
Further, second-line treatment for MDR-TB involves more protracted and complex chemotherapy and can cost a hundred times more than treating drug-sensitive tuberculosis.
In such an environment, a defining feature of the GDF model is role that international quality-assurance standards play in its operation. These are embedded in overall quality management so that stringent public procurement standards can be met.
However, some manufacturers concerned about quality, may find that the benefits of acquiring international quality-assurance certification do not necessarily outweigh the investments needed to meet these standards. However, by creating a large, stable market, a mechanism such as the GDF, provides clear incentives for a supply of drugs that meet international quality-assurance standards. In 2012, the value of this market for tuberculosis drugs exceeded 109 million United States dollars (US$).
In 2013, as in previous years, the GDF reduced the price of the second-line drugs it supplies for the treatment of MDR-TB. This has resulted in a significant decrease in the overall cost of treatment. Between 2011 and 2013, for a 24-month treatment course for one of the most expensive medicines combination to treat MDR-TB, the cost of treating one patient decreased by up to 26% – from US$ 7890 to US$ 5822. (Costs were calculated based on nominal prices obtained from the Global Drug Facility, without adjusting for either inflation or exchange rates.)
In 2015, GDF slashed the price of Cycloserine – a key medicine to treat multi-drug resistant TB (MDR-TB) – by 55% compared to the previous year. This price reduction is expected to save up to US$ 22 million annually, enabling treatment for more people living with MDR-TB for the global donors. (In fact, the new GDF price for cycloserine indicates a reduction of up to 68% compared to the price of five years ago.)
The price reductions obtained by the GDF were secured not only because of its continuing efforts to consolidate orders, but also creating true partnership spirit with our suppliers.
The expansion of the supplier base for internationally quality assured, second-line drugs for MDR-TB ensures competition in the drug market. This enabled the GDF to consistently secure low prices. The system of competitive and transparent bidding involving long-term agreements and the existence of the donor (UNITAID and USAID) -funded rotating stockpile also reduced prices. The MDR-TB medicines stockpile also helped decrease delivery times. Finally, the resulting drug cost savings led to an increase in the number of courses of treatment delivered for constant amount of allocated funds.
Over time, the number of suppliers of quality-assured drugs for MDR-TB has significantly increased. And previous capacity assessment has shown that production capacity can now be rapidly expanded to satisfy twice the current demand if required.
The GDF has also increased the number of courses of treatment for MDR-TB that have been delivered year on year. In 2014, the Facility delivered a sufficient quantity of various drug combinations to provide 35,000 courses of MDR-TB treatment.
GDF can indeed secure lower prices for quality assured drugs compared to those available for unregulated drugs of unknown quality on the private market. Importantly, according to published studies, GDF's prices varied considerably less than those in the private market. This could greatly assist planning, both for countries procuring medicines and for manufacturers, who would be able to better anticipate future demand. The GDF can thus create and support identifiable, transparent markets for internationally quality-assured drugs.