The professorship outlined here aims to establish a crossover between the tourism and health economies, developing innovative services that fit the changed needs of both inhabitants and visitors on healthy living related services/products and have an economic and social value

by professor Tomas Mainil 1.2.3 
professor Olaf Timmermans 1.3
1.HZ University of Applied Sciences, Vlissingen, the Netherlands, 2.Breda University of Applied Sciences, Breda, the Netherlands, 3.University of Antwerp, Antwerp, Belgium
Crossing over to an Associate Professorship, Focusing on the Development and Monitoring of Regional Challenges and Global Transformations
Globally, countries need to overcome demographic tensions in their populations. The challenge for the Dutch province of Zeeland is to develop social innovation in response to key societal challenges in tourism and health: Coastal regions are confronted with demographic changes, especially ageing of inhabitants as well as visitors (tourists) and their changing needs health-related issues. A cross-border cooperation, wherein a common approach is developed to explore problems and enhance opportunities, benefits the possibility to address this challenge.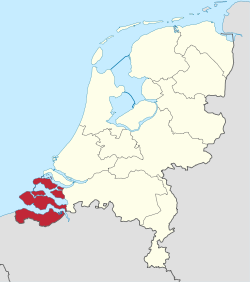 Location of Zeeland in the Netherlands. Coordinates 

51°34′N

 

3°45′E
Therapeutic landscapes feature unique natural assets, wherein inhabitants work and live and visitor (tourist) come over for holidays to recover from working life. Trends in some regions, however, show the aging of both inhabitants and visitors, as well as use of the unique physical environment to enhance healthy behavior. Tourism in these regions originated in exploitation of the environment towards healthy living related services and products. This associate professorship Healthy Region aims to overcome this challenge by establishing a crossover between the tourism and health economies, developing innovative services that fit the changed needs of both inhabitants and visitors on healthy living related services/ products and have an economic and social value. Economic because existing and new initiatives will benefit result in smart, sustainable and inclusive growth in both tourism as well as health economy. The social value relates to the prevalence of innovative services on healthy living for inhabitants. The shared facilities, product and services stimulating an active and healthy lifestyle will be developed by combining the needs of users, Sme's (Small and medium enterprises) and policy makers and social innovation processes.
Insight in the needs of the users in the cooperating coastal regions to guide the development of shared facilities; Establishment of social innovation processes in the participating regions, wherein shared facilities are developed by multidisciplinary participation and empowerment of users in the quadruple helix; Development by multidisciplinary participation and empowerment of users in the quadruple helix. These might be the urgent strategies to overcome the austerity crisis in the EU. All the points mentioned above need to be steered by an integrative, multi-level organizational platform, which urges the capacity building of the associate professorship.