Breaking News Links, as part of the research project PEAH (Policies for Equitable Access to Health), aim to focus on the latest challenges by trade and governments rules to equitable access to health in resource-limited settings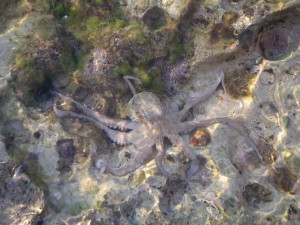 Breaking News: Link 148
What is the millennium development goal on HIV and malaria all about? 
Two page summary: What does the TPP do as regards prices of drugs and other medical technologies? 
Duke letter to White House on the problems with the TPP IP Chapter 
EU Parliament Hearing: Data Protection Not A Trade Barrier, But A Fundamental Right 
How can EU development aid shape Africa's future? 
African TFTA: A key milestone for continental integration? ORGANISED BY ICTSD 29 JUNE 2015 |Geneva, Switzerland 
African Development Bank Group: Valedictory remarks at the African Union Summit 
Foundations Begin Investing In Climate Change And Health: New Report 
The E15 Initiative: Strengthening the Global Trade and Investment System 
FAO launches digital platform on family farming 
NEW GLOBAL PROGRESS REPORT ON UNIVERSAL HEALTH COVERAGE REVEALS GROWING MOMENTUM, UNACCEPTABLE GAPS
Health for All: the Journey of Universal Health Coverage 
New UN-World Bank report shows world 'a long way from achieving universal health coverage' 
The Medicines Patent Pool and Gilead Sciences Expand Licence to Allow Generic Manufacture of Medicines in South Africa 
China rejects Gilead hepatitis C drug patent -advocacy group 
Chinese aid to Africa creating pariah states, study claims 
Ebola showed aid delivery desperately needs an overhaul 
Minacce alla salute globale. La lezione dell'Ebola 
South Korean MERS Outbreak Subsiding, But Control Efforts Must Be Sustained, Health Officials Say 
5 ways to achieve the right to health for all by 2030 
Climate Negotiations: From Global to Local – the Sundarbans 
Pope Francis Calls Global Warming a Threat And Urges Action 
Pope Could Upstage World Leaders at U.N. Summit in September 
Mark Dybul: For the Global Fund, crisis led to opportunity 
Single-dose medicine could both treat and stave off malaria 
Africa Analysis: More TB funding and data needed 
HOW TO BRIDGE BETWEEN HEALTH SYSTEMS RESEARCHERS AND PRACTITIONERS IN THE FIELD OF INTERNATIONAL HEALTH COOPERATION