Breaking News Links, as part of the research project PEAH (Policies for Equitable Access to Health), aim to focus on the latest challenges by trade and governments rules to equitable access to health in resource-limited settings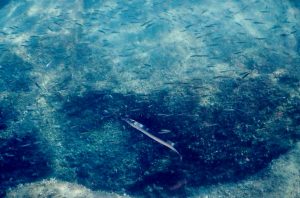 Breaking News: Link 151
TTIP: a corporate lobbying paradise 
The Trans-Pacific Partnership – Is It Bad for Your Health? 
Mylan criticisms of the TPP provisions as regards generic medicines, warns USTR on "lazy drafting" 
Investor-State Cases Could Have Cost Cash-Strapped Argentina $80B, Paper Says 
"BRICS" bank launches in Shanghai, to work with AIIB 
The New BRICS Bank Should Be Green and Focus on Poverty 
The Guardian view on global development goals: heed the good news, but more needs to be done 
EU Commissioner Signals Support For LDC Request To Waive IP Rights Enforcement On Pharma 
Technology, innovation and health equity 
UN talks deliver development financing framework for post-2015 era 
The Medicine Patent Pool Statement on the Addis Ababa Action Agenda: Third International Conference on Financing for Development 
To Support Physician Decision-Making, Re-Evaluate Industry Funding Of Science 
A comparative analysis of national HIV policies in six African countries with generalized epidemics 
Roche expands HIV Global Access Program to include infants in resource limited settings 
Aid Agencies Hail Agreement On Access To Early Infant HIV Diagnostic Technologies 
MSF warns successful global HIV response will require bigger emphasis on adherence 
A UNAIDS–Lancet Commission on Defeating AIDS—Advancing Global Health 
Strengthening Incentives for a Sustainable Response to AIDS: A PEPFAR for the AIDS Transition 
SECONDO WORKSHOP DI ECONOMIA E FARMACI PER L' HIV WEF HIV 2015 – Milano 8/9 settembre 2015 
Merck, UNESCO and Cambridge University join hands to build Research Capacity in Africa with the aim to fight against Ebola 
Ebola recovery is impossible unless resilient health systems are rebuilt in Guinea, Liberia, and Sierra Leone 
The need to accelerate access to new drugs for multidrug-resistant tuberculosis 
Antimicrobial resistance: a priority for global health action 
The FACT project: a successful approach to solving public health needs 
We need to grow 50% more food yet agriculture causes climate change. How do we get out of this bind? 
Health impacts of household energy use: indicators of exposure to air pollution and other risks 
3 Reasons Why Women are Key to the Future of Global Health and Development