Breaking News Links, as part of the research project PEAH (Policies for Equitable Access to Health), aim to focus on the latest challenges by trade and governments rules to equitable access to health in resource-limited settings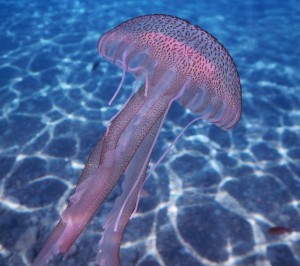 Breaking News: Link 158
What is the UN general assembly? 
New Ebola death in S.Leone dims optimism for epidemic's end  
European Commission supports better access to medicines in poorest countries 
MSF response to EC announcement on LDC extension on WTO IP rules 
Joint NGO letter to USTR and USPTO: What is the US Position on LDC Pharmaceutical Extension of TRIPS Transition Period? 
The Lexmark Litigation: Why Does Big Pharma Care So Much About Ink Cartridges? 
The World Bank Keeps Missing Opportunities to Save Lives and Mobilize Domestic Revenues 
The Politics of Priority Setting in Health: A Political Economy Perspective – Working Paper 414 
Study: United States weak on UN development goals 
TPP Countries Prepare to Regroup in Wake of Hawaii Meeting 
Aid can help to eliminate inequality by 2030 – if five key lessons are heeded 
Sustainable Development: Something New or More of the Same? 
Monitoring inequality: an emerging priority for health post-2015 
Moving From Documenting Disparities To Reducing Them 
Protecting The Women's Health Movement On A Global Scale 
Data collection tools for maternal and child health in humanitarian emergencies: a systematic review 
Why the 'people's agenda' for sustainable development is also the business agenda 
Lessons for dealing with today's migrant crisis from the last one 
Ripensare la formazione medica: Il contributo della Rete Italiana per l'Insegnamento della Salute Globale 
UNESCO Chair in Bioethics 11th World Conference BIOETHICS, MEDICAL ETHICS & HEALTH LAW Napoli, 20-21-22 Ottobre 2015
Maximizing the impact of community-based practitioners in the quest for universal health coverage 
Cost–effectiveness of community-based practitioner programmes in Ethiopia, Indonesia and Kenya 
Achieving universal health coverage 
Raising Money for a Basic Need With a Powerful Brand Behind You 
Disclosure of medical errors to patients in China 
Health, Economics, And Preparedness: Considerations And Paths Forward 
EU ministers' 'deal' on emissions leaves little time for COP21 diplomacy 
Australia, New Zealand reject stronger climate measures at Pacific Islands Forum 
Will new leadership bring a sea change to Australian aid policy? 
Laudato Si' Encyclical Letter by Pope Francis on Care for Our Common Home – Chapter Six: Ecological Education and Spirituality