China has made good progress in universal health coverage (UHC) over the past decade, with a significant increase in health care utilization especially for the poor. However, a number of challenges still exist, including how to close the gaps in service coverage between people settled in urban and rural areas. Though substantial results have been achieved by implementation plans, additional efforts are required for the rural health sector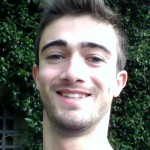 by Pietro Dionisio
Degree in Political Science, International Relations
Cesare Alfieri School, University of Florence, Italy
The Sick Dragon: Changes are Required in China's Rural Health Sector
China is a middle-income developing country home to 1,4 billion people, over 46% of whom living in rural areas.
Since 1978, China has experienced over three decades of rapid economic growth, with annual growth rates of over 9%. Despite this "economic miracle", the country has witnessed a  broadening urban-rural inequality, as revealed across a range of indicators such as income, education, medical care, provision of infrastructure, and social insurance.
Available data also show that an imbalance in health care resource allocation between urban and rural areas still persists.
Aiming to bridge the gaps and  build a more equitable society, the Chinese Government has implemented several policies:
The "China Rural Health Project" was implemented in 2008 as a three-pronged plan to ameliorate rural health financing, improve on service delivery quality, efficiency and cost control, and earmark additional public health utilities. Since its implementation, the project was enforced in 40 counties (60% of which ranking as national poverty counties). Up to now, also thanks to a sustainable insurance scheme system for rural health, important results have been achieved. Almost 2,300 village clinics were built or refurbished and 180,728 work forces went on training courses.
A performance-based evaluation system was also introduced in primary health care facilities at a time when government subsidies to facilities and staff incomes depend on the assessment of their performances.
Meanwhile, through the "Essential Public Health Services" (EPHS), the Government provides 35 yuan per capita to finance basic health service packages covering 42 services.
Additionally, the "New Rural Cooperative Medical Scheme" (NRCMS) has been expanded to cover 802 million people accounting for 99% of the whole rural population. Noticeably, the relevant earmarking increased from 30 yuan per capita in 2003 to 370 yuan per capita in 2013. What's more, patients are reimbursed as much as 75% of their inpatient expenditures. As a result, the percentage of out-of-pocket expenditures for rural residents has dropped from 73,4% to 49,5%.
Call for Further Measures                    
Despite unquestionable progress, many unsolved issues lie on the table.
Social health insurance schemes still are fragmented, leading to inequitable access and lower financial risk protection (out-of-pocket health expenditure was equal to 76.7% in 2013). This gap needs fixing by a consolidated health insurance system.
Even worse, China has a highly mobile population of nearly 252 million rural inhabitants migrating to urban areas where are they principally employed in health hazard industrial jobs. Should health needs unfortunately occur, they do not qualify for public medical insurance (which grounds on locally based household schemes – Hukou System), since they are scored in counties other than where they work. Relevantly, hypotheses about reforming the Hukou System came out over the last decade, but with no effect up to now.
Not to mention that important gaps in quality of care still persist, equally involving the primary health care and hospital systems.
Taken together, all insights here suggest that, adding to the efforts deployed over the last decade, the Government should streamline performance indicators and quality of care programs coupling with a knowledge sharing system all around the country so as to ameliorate health conditions in urban and rural areas as well.
Furthermore, the development of an educational framework for health workers on a regular basis is highly required since general practitioners, doctors, nurses and public health staffs still lack enough skill.
No doubt that the Dragon is still sick despite the relevant policies and strategies implemented over the last years. More efforts are needed given that, in spite of China's good performance in achieving UHC, too many inequalities endure across regions, and challenges, such as the worsening of non-communicable-diseases issue, are on stage.
Will the Government be able to address all needs and gaps above ?