Breaking News Links, as part of the research project PEAH (Policies for Equitable Access to Health), aim to focus on the latest challenges by trade and governments rules to equitable access to health in resource-limited settings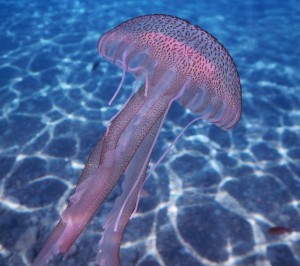 Breaking News: Link 169
Live from the #Paris climate conference 
Building a new climate regime in a global economy 
UN Secretary-General: Emissions cuts pledges aren't enough 
World's richest 10 percent produce 50 percent of CO2: Oxfam 
COP21: Time to end fossil fuel subsidies! 
What's our #PlanetWorth? Join the conversation 
State of Europe's forests 2015 
Short Answers to Hard Questions About Climate Change 
Laudato Si' Encyclical letter by Pope Francis on Care for our Common Home – Chapter six 
Rethinking International Intellectual Property Law: What Institutional Environment for the Development and Enforcement of IP Law? 
GLOBAL LAUNCH OF THE G-FINDER 2015 REPORT Washington D.C. DECEMBER 3 @ 1:30 PM – 3:30 PM 
Have you read the latest Global Health Watch Report?  
Tell us how to make it better! Fill the questionnaire at
http://www.phmovement.org/en/node/10179
Europe gears up to attend to refugees' health 
Impact Of The TPP On The Pharma Industry 
TPP Strengthens Controversial IP Arbitration  
Drug Discovery for Parasitic Diseases (A5) Scientific Organizers: Leann M. Tilley, Philip J. Rosenthal and Kelly Chibale January 24-28, 2016 Granlibakken Tahoe, Tahoe City, California, USA 
Breakthrough treatments for the most neglected diseases: diversifying approaches is required to expand the development pipeline with new chemical entities 
Rapid diagnostic tests for malaria 
Union World Conference on Lung Health: Better medicines to treat TB in children arrive 
World Aids Day: After 30 years, the myths and stigma remain – but things can change 
Canada's New Government Must Take Action on HIV 
Ask Gilead to reduce the price of PrEP to support HIV prevention in Europe 
US Congressional Study Finds Excessive Profit-Seeking In USD84K Hepatitis Drug Sovaldi 
Learning from Ebola: readiness for outbreaks and emergencies 
WHO steps up its role in health emergencies 
Strategies for achieving global collective action on antimicrobial resistance 
The environmental profile of a community's health: a cross-sectional study on tobacco marketing in 16 countries 
The environmental and health impacts of tobacco agriculture, cigarette manufacture and consumption 
Why This Mega Foundation is Spending Big to Fight Rising Tobacco Use in Africa 
A telemedicine network for remote paediatric cardiology services in north-east Brazil 
Effect of a mobile phone-based intervention on post-abortion contraception: a randomized controlled trial in Cambodia