Breaking News Links, as part of the research project PEAH (Policies for Equitable Access to Health), aim to focus on the latest challenges by trade and governments rules to equitable access to health in resource-limited settings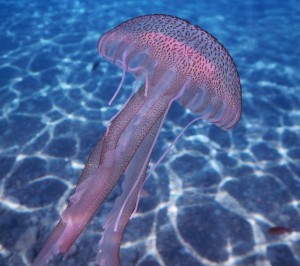 Breaking News: Link 171
Fighting Climate Change: The Ultimate Data Challenge 
3 questions raised by the Paris climate agreement 
Climate change deal: five reasons to be glad, five to be gloomy 
Can the Paris agreement protect poor farmers from climate change? 
COP21: Why We Should Care What Climate Scientists Think 
COP21 Solved a Dilemma Which Delayed a Global Agreement 
Paris climate change accord is just the beginning 
Coal's golden era over, says IEA 
Another reason for the West to get serious about climate change — foreign conflicts 
Eight lessons from the Paris climate change conference 
A single word almost wrecked the landmark Paris climate-change agreement 
5 things about El Niño: Biggest effects yet to come 
WMO: 2015 likely to be Warmest on Record, 2011-2015 Warmest Five Year Period
2015: A consequential year in development 
As WTO moves to phase out farm subsidies, UN agency urges fair policies that support food security 
Health commercialization: feedbacks of a European Meeting 
UNRISD Internship: Social and Solidarity Economy 
AIDS Still Kills Over 1 Million People Each Year. Are Funders Doing Enough? 
To Defeat AIDS, TB, and Malaria, a New Generation of Financing Models 
The Medicines Patent Pool and AbbVie Sign Licensing Agreement to Increase Access to Crucial HIV Treatments Throughout Africa 
Violence as an effective mode of "Indian" communication 
Eyes On The Final Prize: Integrating Services To Transform Global Health 
From MDGs to SDGs, WHO launches new report 
Barriers To Care For Patients With Complex Health Needs 
The Road to Universal Health Coverage in Uganda: Time to involve the private sector in the UHC debate 
Want to Save Lives and Money? Invest in Hospitals 
Brazil, Australia Ratify Marrakesh Treaty For Visually Impaired, Seven To Go 
WTO Members Clinch Agriculture Export Competition Deal, Weigh Next Steps for Negotiating Future