Breaking News Links, as part of the research project PEAH (Policies for Equitable Access to Health), aim to focus on the latest challenges by trade and governments rules to equitable access to health in resource-limited settings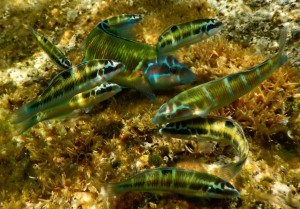 Breaking News: Link 186
WORLD HEALTH DAY 2016: DESPITE ALTERATIONS THE TTIP REMAINS BAD FOR OUR HEALTH 
World Health Day 2016: Five ways to prevent diabetes!  
The contribution of civil society organizations in achieving health for all 
Where is the policy in health policy and systems research agenda? 
7 April 2016: Keynote address of Minister Rob Davies (South Africa) to WIPO International Conference on IP and Development 
South African Trade Minister Opens WIPO Conference With Call For Appropriate IP 
UN must stamp out sexual abuses in CAR: Analyst 
Criminalising Humanity – Consultation Fact Sheet 
The Guardian view on the EU refugee deal: Greece has Europe's reputation in its hands
My career's biggest lesson: no women, no development 
Secret aid worker: fixing the humanitarian and development divide 
UNPO Newsletter March 2016 edition 
CALL 'Building a movement for health: Collection of experiences' 
Latest HIV science: CROI 2016 update 
Use of a Vaginal Ring Containing Dapivirine for HIV-1 Prevention in Women 
Ebola refuses to let go of West Africa  
AIDS, TB advocates to press World Bank on use of middle-income country designations 
What can historical success teach us about tackling sanitation and hygiene? 
The role of drug vendors in improving basic health-care services in Nigeria 
The Low Cost of Universal Access 
A new look for big pharma business in the developing world 
What new GSK patent policy means for the developing world 
To Fight Antimicrobial Resistance, Allow FDA To Approve New Drugs For Limited Populations 
Declaration by the Pharmaceutical, Biotechnology and Diagnostics Industries on Combating Antimicrobial Resistance – January 2016 
Assessment of universal health coverage for adults aged 50 years or older with chronic illness in six middle-income countries 
Big gaps and little money: Why solutions to finance SDGs in LDCs matter 
Indian law requires companies to give 2% of profits to charity. Is it working? 
Knowledge sharing during public health emergencies: from global call to effective implementation 
What's Behind This Ambitious Push to Boost Biomedical Research Worldwide? 
How science should feed into 2030 agenda 
Saving the Lives of Starving People in Africa Shouldn't Be This Hard 
Rwanda: chronic malnutrition rates drop but remain 'stubbornly high,' UN-backed study reveals 
New UN Decade aims to eradicate hunger, prevent malnutrition