Breaking News Links, as part of the research project PEAH (Policies for Equitable Access to Health), aim to focus on the latest challenges by trade and governments rules to equitable access to health in resource-limited settings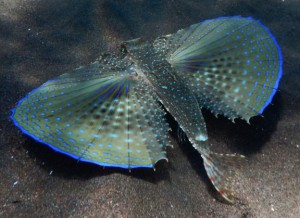 Breaking News: Link 198
9th IAEN Pre-conference 'Investing in sustainable responses to HIV and AIDS', 15-16 July 2016, Durban, South Africa 
Action needed as decline in HIV cases stalls: U.N. AIDS agency 
U.S. Representatives Who Sided With Big Pharma in Medicare Lobbying Fight Received 82% More Industry Campaign Contributions 
The Dutch & Pharma Policy: A Groundbreaking Presidency  
Generic Manufacturing Deals For HIV And Hepatitis C Treatments Signed At Medicines Patent Pool 
Access To Medicines Resolution Adopted By UN Human Rights Council 
A Fair Plan For Fairer Drug Prices 
A Comprehensive And Fair Solution To The Price Of Medicines 
Population-based resistance of Mycobacterium tuberculosis isolates to pyrazinamide and fluoroquinolones: results from a multicountry surveillance project 
The global response to AMR must not fail to address the needs of neglected patients 
Accesso alla terapia contro l'epatite C. La soluzione 
WIPO Patent Committee Agrees Future Work Programme 
How food fortification can help end micronutrient malnutrition 
Food shortages and sea level rise US voters' top climate change concerns 
Developing nations to get "tailor-made" advice on climate action 
Climate change: What can we learn from finance? 
UN Special Envoy: El Niño and Climate-Linked Emergencies Threaten Achievement of SDGs 
A girl's view of the 17 sustainable development goals – in pictures 
To achieve the SDGs we need to change five things 
Setting smarter development goals 
We must act fast on the global goals, or risk leaving the poorest behind 
We are narrowing the poverty gap in Africa 
What's in a World Bank Income Classification? 
Historic Win for Global Health: Uruguay Defeats Philip Morris Challenge to Its Strong Tobacco Control Laws 
UNPO newsletter: June 2016 edition 
Who's Giving Serious Money to Bolster Africa's Next Generation of Tech Leaders? 
ADB, NDB Sign MOU On Cooperation For Sustainable, Inclusive Growth