Breaking News Links, as part of the research project PEAH (Policies for Equitable Access to Health), aim to focus on the latest challenges by trade and governments rules to equitable access to health in resource-limited settings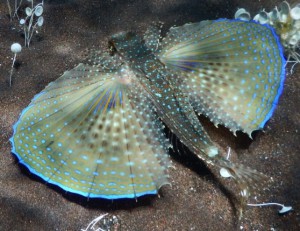 Breaking News: Link 204
VIDEO: PPP, Global IP Governance and Sustainable Development 
The E15 Initiative: Analysis and Options for Strengthening the Global Trade and Investment System for Sustainable Development 
The International Good Clinical Practices Code: Time for a Global Approach 
Chinese firms can play bigger role in helping attain SDGs — UN Global Compact head 
Review Of WIPO Development Agenda Implementation: Good Progress But Expectations Unfulfilled 
UNDP: A PIPELINE ANALYSIS OF NEW PRODUCTS FOR MALARIA, TUBERCULOSIS AND NEGLECTED TROPICAL DISEASES 
As globe-threatening yellow fever epidemic explodes in Congo, people ask 'where is the vaccine?' 
As Antibiotics Lose Their Punch, Alarm Bells Are Ringing at Some Foundations 
WHO Africa Region Addresses Strategies On Counterfeits, Malaria, Hepatitis 
WHO recommends new TB diagnosis test in resource-limited settings 
Tuberculosis outbreak having devastating effect on children in Papua New Guinea, ChildFund says 
Is a malaria free Africa by 2030 possible? 
Deadly strain of malaria on the rise in parts of South America 
DNDi: From neglected diseases to neglected patients and populations 
EU: Record billion euros budgeted for humanitarian aid 
Indian government to enforce law that bars foreign funds to NGO more than twice 
Using Community Input To Improve Advance Care Planning 
Supporting today's youth, the best chance to end poverty tomorrow 
Quality education needed to boost women's economic empowerment 
How do we get more people to purify water using the sun's rays? 
WATCH HOW UNILEVER IS HELPING IMPROVE ACCESS TO TOILETS IN BIHAR, INDIA 
The world's largest international climate funds 
Affordable Climate Protection: Saving the Amazon Forest Cost Brazil Far Less than the Rio Olympics 
If Hillary Clinton wins, foundation will stop accepting foreign donations 
Can a company ever claim to be making a better world? 
New Initiative Explores The Intersection Of Education And Mental Health 
The Equity Initiative: fellowship program 
High time for African Journals to convert to open access 
Africa's population set to double by 2050, says new report