Breaking News Links, as part of the research project PEAH (Policies for Equitable Access to Health), aim to focus on the latest challenges by trade and governments rules to equitable access to health in resource-limited settings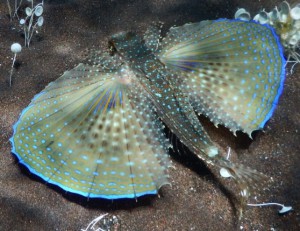 Breaking News: Link 206
The Sustainable Development Goals after a year — already in need of course correction 
Rich Countries Should Take Development Goals Seriously Too 
Zero waste cities: At the forefront of the Sustainable Development Goals 
Death in the Air: Air Pollution Costs Money and Lives 
'Delivering an energy miracle – with gas' 
Knowledge is Power: An Unexpected Funder Puts In Big for Agricultural Education 
Why Major Funders Continue to Back Africa's Green Revolution 
UN High-Level Panel On Access To Medicines Issues "Landmark" Report 
Report of the UN Secretary-General's High-Level Panel on human rights and medicines: Oxfam's response 
U.N. panel challenges market-based approach to drug R&D 
Delinkage Of R&D Costs From Product Prices 
PhRMA Response to Colombia's Decision to Enforce a Declaration of Public Interest 
UN agency launches action plan to tackle threat of 'superbugs' 
Antimicrobial Resistance A 'Global Societal Challenge And Threat', WHO Official Says 
'Drugs And Medical Innovation' 
LIVES ON THE EDGE: TIME TO ALIGN MEDICAL RESEARCH AND DEVELOPMENT WITH PEOPLE'S HEALTH NEEDS May 2016 by MSF 
Innovating for a malaria-free Africa 
What the world has learned about Zika — and what it still needs to know 
Routine Testing For HIV: Ten Years On 
Refugees, climate change, aid and superbugs: Can solutions be found in New York? 
UNPO event: Geneva 19 September 2016 
Sportello TiAscolto! Accessibilità e diritto alla salute… 
Aid is not a 'relic of the past,' world needs a new vision, Oxfam argues 
Analysis: Women, children and adolescents in humanitarian settings 
Stronger Markets, Increased Access to Essential Maternal Health Supplies 
South-South co-operation and solidarity: Beneficial for everyone and truly sincere? 
TB Alliance: engaging communities 
Indonesia's road to universal health coverage: a political journey