Breaking News Links, as part of the research project PEAH (Policies for Equitable Access to Health), aim to focus on the latest challenges by trade and governments rules to equitable access to health in resource-limited settings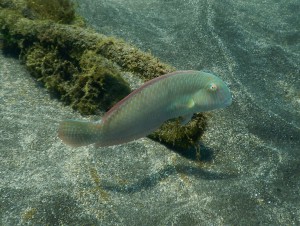 Breaking News: Link 213
Margaret Chan attempts one last WHO funding boost  
EU, Canada sign historic trade deal amid protests 
EU signs Canada trade pact, rejects 'post-truth' critics 
US doubtful that CETA momentum will speed up TTIP talks 
First Hundred Days for Global Health 
China will need to be more transparent to achieve its development goals 
World Bank appoints Kristalina Georgieva as chief executive 
We need a dose of global collaboration to fight Zika 
Microcephaly in north-east Brazil: a retrospective study on neonates born between 2012 and 2015 
Inequalities in full immunization coverage: trends in low- and middle income countries 
The U.S. Is Standing in the Way of Cheaper Drugs for the Poor 
Public referendum on drug prices in the US: will it bring relief? 
The Cost Of A Cure: Revisiting Medicare Part D And Hepatitis C Drugs 
What Should We Make of a Pharma Giant's New Plans for Global Health Giving? 
Plenary 2 Of ISPOR 19th Annual European Congress Focuses On Differential Pricing Of Medicines In Europe: Impact on Access, Innovation, and Affordability 
2016 Access to Medicine Index – to be published 14 November 
Global implementation of PrEP as part of combination HIV prevention – Unsolved challenges 
New handbook for dengue outbreak contingency planning 
Dengue Contingency Planning: From Research to Policy and Practice 
Drug-resistant TB rates in west Africa much higher than previously thought 
WHO global database for active TB drug safety monitoring and management
How a cash-strapped UN is struggling to solve the cholera epidemic in Haiti 
As Haiti Struggles to Recover From Disaster (Again), Who's Helping? 
New York City's Trans Fat Restrictions Ten Years Later 
Neoliberalism is creating loneliness. That's what's wrenching society apart 
Ushering In The New Era Of Health Equity 
Can microloans lift women out of poverty? 
Not good enough: What philanthropy can do to fix social services 
UNPO Newsletter: October 2016 edition 
Investing in Human Resources via Education Is Essential to Improving Access to Surgical and Anesthetic Care Across the Globe 
A Medical Provider's Perspective on Treating Undocumented U.S. Immigrants 
Research on community-based health workers is needed to achieve the sustainable development goals 
Paris climate pact enters into force, focus shifts to action 
WHO: Ambient air pollution, a global assessment of exposure and burden of disease