Breaking News Links, as part of the research project PEAH (Policies for Equitable Access to Health), aim to focus on the latest challenges by trade and governments rules to equitable access to health in resource-limited settings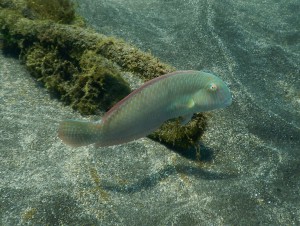 Breaking News: Link 217
Towards Equity in Health: Researchers Take Stock 
European and Canadian civil society groups call for rejection of CETA 
Protecting health in trade agreements : a challenge to Japan's role in global health 
Sandoz and Beximco Pharmaceuticals Join the Medicines Patent Pool's Growing Network of Generic Manufacturing Partners 
Drug companies test out new strategies for improving access in poor countries 
WHO global health days: AIDS infographics 
UNAIDS: Get on the Fast Track: the life-cycle approach to HIV 
'Could HIV be the Youngest Disease to be Eliminated? The Experience of Ethiopia' by Taye Tolera Balcha 
DNDi: TOWARDS ENDING THE NEGLECT OF PAEDIATRIC HIV? 
UNICEF: More Funds Needed to Fight Teen HIV 
New analysis: large pharmaceutical companies are developing five HIV/AIDS medicines for children 
At last, an HIV prevention tool women can control? 
Why Can't We Bring Down The Number Of New HIV Cases? 
UN health agency issues new guidelines on HIV self-testing 
Can Investing in Rapid Self-Testing Disrupt the HIV/AIDS Mortality Curve? 
Time to be efficient: HIV/AIDS in the Latin America and the Caribbean 
Martin Shkreli: Australian boys recreate life-saving drug 
A Killer Disease Might Be Nearing The End Of Its Deadly Run 
In Bolivia, health workers use cell phones to eradicate Chagas disease 
Will 10 Million People Die a Year due to Antimicrobial Resistance by 2050? 
'Kenya in a Bad Shape about Open Defecation Free Goal' by Pietro Dionisio 
Analysis: A paradigm change at the IMF? 
UNPO newsletter: November 2016 edition 
Analysis: Who will now lead the fight on climate change? 
Climate change and the coming 'humanitarian crisis of epic proportions' 
Why the EIB should not deal with the migration crisis 
UN chief apologises for Haiti cholera, six years later 
President-Elect Trump Selects Price For HHS And Verma For CMS 
Fiscal Devolution and Health Financing Reform: Lessons for India from Brazil, China, and Mexico