Health Breaking News Links, as part of the research project PEAH (Policies for Equitable Access to Health), aim to focus on the latest challenges by trade and governments rules to equitable access to health in resource-limited settings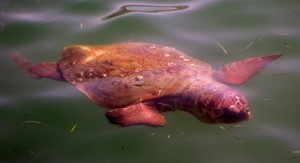 Health Breaking News: Link 232
#7april #health4all , not for sale! 
Only Sweden, Germany and France among EU are pursuing Paris climate goals, says study 
Trade Elements in Countries' Climate Contributions under the Paris Agreement 
2017 UN World Water Development Report, Wastewater: The Untapped Resource 
Water and power: mega-dams, mega-damage? 
Access to clean water is a fundamental human right 
As a Tech Couple Looks to the Oceans, Saving Blue Whales Emerges as a Priority 
Five Lessons From The AHCA's Demise 
Here's what you need to know about ADB's 2017-2019 opportunities 
Possible development funding windfall looms as Europe debates FTT 
The Lancet: What has Europe ever done for health? 
Where's the complexity? Reflections on the aims of the Lancet Global Commission on High Quality Health Systems  
What To Watch Out For In The EU-Mercosur FTA Negotiations: Consequences For Access To Medicines 
Benefits and Universal Health Coverage: What Public Money Can Buy Given Budget Realities 
WHO Launches Global Effort to Halve Medication-Related Errors in 5 Years  
KEI statement: 21st meeting of the WHO Expert Committee on the Selection and Use of Essential Medicines 
17 Civil Society Groups Urge EU To Support WHO Resolution On Cancer 
Civil Society From 17 European Countries File Patent Opposition On Key Hepatitis C Drug 
MSF joins Europe-wide action challenging patent on key hepatitis C drug
Patent Opposition Database: sofosbuvir 
Epatite C. La Bioetica e il Racket dei Brevetti 
TB Alliance Sublicenses Promising Anti-Tuberculosis Drug from the Medicines Patent Pool 
MSF urges pharmaceutical corporations to release clinical data to help develop urgently needed new TB regimens 
UNICEF, WHO to immunise 116 million children in Africa 
Measles outbreaks across Europe threaten progress towards elimination 
Two views on fighting world poverty 
Inside the "perfect storm" of famine 
Mobile solutions to empower, educate refugees and displaced persons take spotlight at UN forum 
Commission sees 'hope' in small drop in number of road deaths