Health Breaking News Links, as part of the research project PEAH (Policies for Equitable Access to Health), aim to focus on the latest challenges by trade and governments rules to equitable access to health in resource-limited settings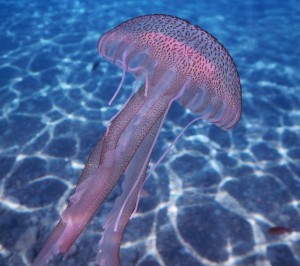 Health Breaking News: Link 258
For his first 100 days, WHO's new DG Tedros gets a nod of approval. But can he sustain it? 
What's In, What's Out: Designing Benefits for Universal Health Coverage 
The health and wellbeing of people should be put before corporate profits 
People still being denied improved treatment for multidrug-resistant TB 
AbbVie's biologic Humira has earned more than $103 billion since entering the market in 2003 
Plague outbreak leaves 57 dead, more than 680 infected in Madagascar  
New Rotavirus vaccine shows India's growing drug development promise 
WHO supports the immunization of 874 000 people against yellow fever in Nigeria 
Preparing for the Next Ebola Outbreak: Incentivising the Right Type of Capacity 
What's really stopping a cholera vaccination campaign in Yemen? 
MSF approaches Delhi High Court to challenge unmerited patent grant for pneumonia vaccine 
Is cancer control in poor countries too high-tech? 
Global services and support for children with developmental delays and disabilities: Bridging research and policy gaps  
EU to get rid of Big-Pharma friendly SPCs 
WIPO-Pharma Patent Database Started With Industry In Early 2017 
New Talks on Paris Climate Pact Are Set, and That's Awkward for U.S. 
At UN event in Rome, Pope Francis urges action on climate change, conflicts to end global hunger 
As Bloomberg Hammers Away at Coal, What Might Be Next for His Climate Giving? 
More than half of EU bio-diesel made from imported crops, study finds 
It's World Food Day today – why is global progress going into reverse? 
What Could WTO Talks on Agricultural Domestic Support Mean for Least Developed Countries? 
Strategies to raise agricultural productivity, address gender inequalities, and reduce rural poverty in Uganda 
The Growing Importance of SDG 6 for Minimizing Conflict and Promoting Peace, Health, and Equitable Development 
Sink or Swim: Water and the SDGs 
"Health without masters or borders" Join us for an International Forum safeguarding the Right to Health and Universal Access to Therapies Milan – 4 and 5 November 2017 
Trade and Sustainable Development Symposium Buenos Aires, Argentina, 11-13 December 2017 
Who Cares For The Caregivers? We All Do 
Giving Urban Health Care Access Issues The Attention They Deserve In Telemedicine Reimbursement Policies 
Why is the International Monetary Fund absent from the most fragile states? 
Curbing illicit financial flows key to reaching SDGs in Africa