Health Breaking News Links, as part of the research project PEAH (Policies for Equitable Access to Health), aim to focus on the latest challenges by trade and governments rules to equitable access to health in resource-limited settings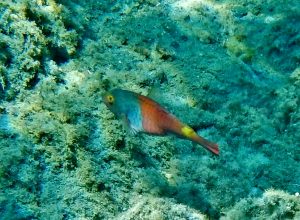 Health Breaking News: Link 264
Merkel 'angry' with agriculture minister who voted in favour of glyphosate 
EU renews glyphosate for five years as Germany swings the balance 
WHO agency isolated in glyphosate fight 
UN urges global action so women and girls everywhere can live free from all forms of violence 
The UK steps up to lead global drive to tackle violence against girls and women 
Let's talk about Women Economic Empowerment: 3 Actions to achieve Gender Equality 
Mediterranean crossing still world's deadliest for migrants – UN report 
EU-Africa Summit: Shaping the Future of Migration Today 
Want to engage with the European Fund for Sustainable Development? Here's how 
Modern slavery and exploitation: Who pays the price? 
Penny Mordaunt: I believe in aid 
What does the rapidly changing face of UK and global aid look like, and what is at stake?  
Evidence isn't just for policy-makers 
'Latinx Who Reside in the U.S. and Availabilityof Accessible Health Care Resources' by Karen Mancera-Cuevas 
Access To Affordable Healthcare: A Global Wake-Up Call Fosters Coalition Of The Like-Minded 
FALLING THROUGH THE CRACKS: The Failure of Universal Healthcare Coverage in Europe 
Athens brings its dispute with pharma industry to the EU Council 
New Beginnings at the WHO: DG Tedros' first Executive Board meeting 
Statement of Knowledge Ecology International – WHO EB Special session on the draft Thirteenth General Programme of Work 
WHO Issues Two Reports Detailing Global Problem Of Substandard And Falsified Medicines 
Expert Panel Recommends That The WHO Move Forward On Transparency And Delinkage 
TWN – Proposed WHO Criteria On Medicines In Transit Open Door For Seizures 
Medicines Excitement In The Netherlands – New Health Minister Announces Firm Action On "Absurd" Medicines Pricing And Gets The European Medicines Agency  
From Health to Secure: Lessons from the Experts 
UNICEF tackling 'disconnect' with evidence tool 
From security to risk: reframing global health threats 
Study: Regulators should not consider 'lost pleasure' of quitting smoking 
Tobacco hurts more than your lungs – it damages the communities that grow it  
Delhi's Deadly Air: How India Is Falling Short On Fighting Pollution 
Frontline workers push Guinea worm disease to the brink of eradication 
GlaxoSmithKline : GSK submits US regulatory application for single-dose tafenoquine for Plasmodium vivax malaria 
The 100 Percent Fallacy Is Bad For Health Care Policy And Practice 
The Deep-Pocketed Donors Behind the Latest Push Against Neglected Tropical Diseases
It's the World's Biggest Health Problem. Who's Paying Attention to Malnutrition?