Health Breaking News Links, as part of the research project PEAH (Policies for Equitable Access to Health), aim to focus on the latest challenges by trade and governments rules to equitable access to health in resource-limited settings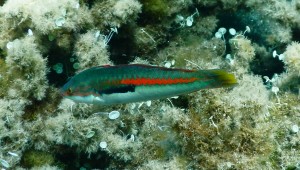 Health Breaking News: Link 266
2017's Word Of The Year In Health Law And Bioethics: Uncertainty 
40 NGOs call on the EU to take action to curb corruption  
In Italy's refugee centers, NGOs struggle to speak up about corruption 
Life in the camps: the Rohingya crisis 
MSF estimates more than 6,700 Rohingya killed in Myanmar 
Diphtheria in Bangladesh Rohingya camps expected to double every few days 
Scholars at Risk Network 2018 Global Congress April 23 – 26, 2018 Freie Universität Berlin, Germany 
Questioning the Role of Bitcoin for Financial Inclusion 
Can blockchain bridge the economic divide for the developing world? 
Emmanuel Macron says the world is losing the fight against climate change: 'We're not moving quick enough' 
What you need to know about the One Planet climate summit 
How the United States Can Remain Engaged in International Climate Finance 
How Did This Grantmaker Help Reduce Homelessness by 98 Percent? 
Policy Cures G Finder Report 2017: Neglected Disease Research and Development 
Welcome to the G-Finder Public Search Tool 
What is universal health coverage? 
Opinion: 5 ways to make progress towards universal health coverage 
Better Decisions, Better Health: Practical Experiences Supporting UHC from around the World 
Association between infrastructure and observed quality of care in 4 healthcare services: A cross-sectional study of 4,300 facilities in 8 countries 
Sizing Up Health Commodity Markets in Low- and Middle-Income Countries: Take One 
SCP27: KEI statement on pressures faced by Brazil and Colombia in using TRIPS flexibilities 
WHO, World Bank Say Half The World Population Cannot Access Essential Health Services 
Medicines Patent Pool Expands Its Patent Database To Cancer Treatments 
Will New FDA Regulation On IRB Review Speed Patient Access To Experimental Drugs? 
Three-quarters of antibiotics are used on animals. Here's why that's a major problem 
Malaria: News from Consortium for Health Action 
The end of HIV: Still a very long way to go, but progress continues 
Brazil Fights H.I.V. Spike in Youths With Free Preventive Drug 
UN health agency launches first global monitoring system for dementia 
EU and Gates Foundation pledge €500 million for innovations in agriculture 
Deaths from window blinds show need for cord ban, study says