Health Breaking News Links, as part of the research project PEAH (Policies for Equitable Access to Health), aim to focus on the latest challenges by trade and governments rules to equitable access to health in resource-limited settings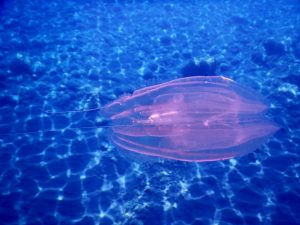 Health Breaking News: Link 285
EU budget battle kicks off amid single instrument concerns 
EU budget breakdown: What you need to know 
Health deserves more, not less spending! | EPF-EPHA Joint Statement 
Budget downgrades EU aid policy, say development experts 
Impact of the European Convention on Human Rights 
USTR Priority Watch List calls out countries for protecting public health 
WHO donors in 2017 – US, Gates Foundation, UK, World Bank, GAVI, Germany and the European Commission: Setting the Agenda for Global Health? 
A Health Funder Puts Women of Color Front and Center of Latest Work 
Maternal mortality in Asia-Pacific – 5 key facts 
From surviving to thriving: What evidence is needed to move early child-development interventions to scale? 
World Day for Safety and Health at Work 
Digital health in South Africa: innovating to improve health  
Grants to Tackle a Difficult—But Unavoidable—Issue: End-of-Life Care 
Mounting Debt Threatens Sustainable Development Goals 
Why corruption thrives at the local level: insights from Bangladesh and Nigeria 
Africa's alternative path to development  
Big sugar and the 'big flaw' in Australia's federal health programs 
What are the political drivers for GMOs in developing countries? 
Metropolis 2020: on the Way to 90-90-90 
The long and expensive fight to eradicate polio 
It's (Past) Time We Prepare for the Next Pandemic 
Stepping up European action on vaccine-preventable diseases 
AI dengue prediction tool trialled in Asia, Latin America  
Ukraine Eyes Patent Law Reform After Civil Society Push On Medicines Access 
Patents Without Examination: A Bad Solution For The 21st Century 
Civil Society of Kyrgyzstan in the Fight for Availability and Affordability of Medicines
Civil Society Key In TRIPS Flexibility Implementation 
The Economist comes out in support of Universal Health Care – here are the best bits  
Climate change aid to poor nations lags behind Paris pledges 
9 out of 10 people worldwide breathe polluted air, but more countries are taking action 
Exposure to carcinogens at work in EU's crosshairs 
Weak policies harming circular economy path in Africa 
GGGI assesses inclusive green development Belt and Road opportunities  
The new CAP: great promise or give-away? Notes on the leaked proposal