Health Breaking News Links, as part of the research project PEAH (Policies for Equitable Access to Health), aim to focus on the latest challenges by trade and governments rules to equitable access to health in resource-limited settings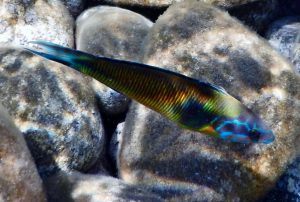 Health Breaking News: Link 290
Industrial competitiveness as 'societal challenge'? Ensuring accountability and societal impact in Horizon Europe CSO reaction to the Commission's FP9 proposal 
European Development Days: Investing in women and girls 
Real change for girls requires more than words at G7 summit 
Publication: Women's Rights and Trade – Time for a radical shift 
Health and vaccine research set to lose out from new EU research budget 
The Medicines Patent Pool Presents New Five-Year Strategy For Improving Access To Priority Treatments In Developing Countries 
Balancing Affordability And Access: Lessons From New Cholesterol-Lowering Drugs 
Dept. of Existential Threats: Who's Worried About Superbugs?  
COBATEST Network is Looking for the New Members in EECA 
More political attention, research solutions needed for TB, experts say 
BRICS countries pulling up their socks for the upcoming UN high level meeting on TB at the 71st World Health Assembly 
THE DISEASE THAT STRIKES BACK Could a form of leishmaniasis challenge elimination efforts in India? 
Ebola treatments approved for compassionate use in current outbreak 
As Aid Workers Move to the Heart of Congo's Ebola Outbreak, 'Everything Gets More Complicated' 
Aid worker invents vest with built-in chemicals protection 
A genetically modified organism could end malaria and save millions of lives — if we decide to use it 
Is rising inequality responsible for greater stress, anxiety and mental illness? 
WHO: World Blood Donor Day 14 June 2018 
3RD GLOBAL HEALTH CAFÉ: FINANCING FOR HEALTH 
UNPO Newsletter May 2018 edition 
UN agencies and Myanmar ink agreement, setting stage for Rohingya return 
Turning 'Leave No One Behind' from promise to reality: Kevin Watkins on the Power of Convergence  
The importance of preventing delays during health emergencies 
Wasted Health Spending: Who's Picking Up The Tab? 
A year after Trump's withdrawal from the Paris Agreement  
More world leaders invited to G7 Summit for oceans protection 
Plastic bans among 'most effective' ways to beat pollution, says UN 
WWF applauds European Commission plastics proposal 
Five things you can do to end plastic pollution