Health Breaking News Links, as part of the research project PEAH (Policies for Equitable Access to Health), aim to focus on the latest challenges by trade and governments rules to equitable access to health in resource-limited settings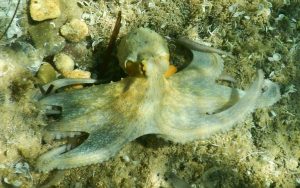 Health Breaking News 300
So three years in, what do we know about the impact of the SDGs? 
African Health Ministers Approve Roadmap For Medicines Access, Framework To End Cholera 
Countries of WHO's EMRO sign UHC2030 Global Compact to progress towards universal health coverage 
The New UK Partnership with Africa: from Rhetoric to Reality 
Study: Generic Drug Industry Embraces Faster, Cheaper Pathway For Challenging Patents  
New Health Ministry Of Chile Reaffirms Path To Compulsory Licence For Hepatitis C Drugs 
WTO Trade Policy Review: China, Japan, Switzerland, and the United States question Colombia about compulsory licensing 
Students, Activists, Swarm To Demand UCLA Drop Indian High Court Patent Claim  
The Starting Line: Behind a Push by Foundations to Expand Access to Childcare in Their Cities 
UNPO Newsletter July & August 2018 edition 
Patients' Bill Of Rights; Game Changer Or Another Policy Paper? 
In India, can universal health care become a reality? 
How The US Elevates Corporate Interests Over Global Public Health. And How The World Can Respond 
FDA adds new diseases to list of those eligible for flawed government 
What to expect from the UN Heads of State meeting on NCDs in September? 
Putting an end to the chronic disease epidemic in Europe and beyond – what are we waiting for? 
Children are our future: we must not fail them in the fight against NCDs 
Ebola situation reports: latest numbers from DRC  
Tuberculosis: the curable disease on the rise, and how to tackle it 
Oral polio drops linked to paralysis in India 
Zambia trial cuts severe malaria deaths by 96 per cent 
Superbug strains resistant to all known antibiotics discovered by Melbourne researchers 
From good intentions to Equitable Solutions in Health Research Collaborations – The Research Fairness Initiative (RFI)  
Artificial intelligence (AI) and global health: how can AI contribute to health in resource-poor settings? 
What do land rights mean for women? Five insights from Brazil 
« Le plus grand défi de l'histoire de l'humanité » : l'appel de 200 personnalités pour sauver la planète 
Australia relationship with Pacific on climate change 'dysfunctional' and 'abusive' 
Application for: The Struggle for Health – IPHU Savar 2018 – 6-13 November 2018 
Corso FAD: I Vaccini, la miglior difesa per il nostro futuro