This article turns the spotlight on concerns that undue pressures on the European Council are undermining progress on a workable SPC (supplementary protection certificate) waiver legislation for medicinal products  in an attempt to limit competition and give non-EU pharmaceutical companies strong advantage over EU-based generic and biosimilar manufacturers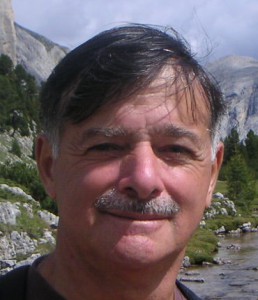 By  Daniele Dionisio
PEAH – Policies for Equitable Access to Health
The Contradictory Case of EU SPC Mechanism and Waiver
The European Union (EU) Regulation EC 469/2009 concerning the  supplementary protection certificate (SPC) mechanism for medicinal products allows pharmaceutical manufacturers to extend the twenty-year patent protection on their medicines by an additional five years.
SPC introduction was justified in order to 'meet the innovative pharmaceutical concern that they were no longer given a fair opportunity to recover their Research and Development efforts and investments' , while taking into account that 'the period that elapses between the filing of an application for a patent for a new medicinal product and authorization to place the medicinal product on the market makes the period of effective protection under the patent insufficient to cover the investment put into the research'.
On the downside, SPCs unfortunately serve as a monopoly strategy whereby once a pharmaceutical company has patented minor changes with no added therapeutic benefit (the so called ever-greening mechanism) to an existing medicine, the same company will expectedly apply for an SPC on those minor changes, so expanding its unfettered control on the market, while getting rid of the risk of generic competition.
Relevantly, SPC terms make it clear that, while EU-based manufacturers of generic or biosimilar medicines are not allowed to produce generic or biosimilar versions of these drugs for sale in the EU during that time, they are also not allowed to export these medicines to nations where the SPC is not in force, nor can they manufacture and store up medicines for the EU market before the day of SPC expiry.
So compounded, such an extended monopoly protection has undermined access to affordable generic drugs and biosimilars in Europe and lead to spiralling prices for lifesaving medicines , while exhausting the national budgets and barring patients from non-discriminatory access to treatments.
This is without prejudice to the fact that SPC rules do not apply to non-EU manufacturers. As said '…a biosimilar or generic manufacturer in Russia, India, the US, Canada or China can, for example, produce medicines in advance of day-1 of the EU SPC expiry. This gives them a considerable advantage on EU manufacturers…'.
All things considered, no wonder in September 2017 thirty-three civil society organisations recommended the European Commission (EC) to abolish the SPC mechanism or, at least, strongly improve its transparency and equity,  in alignment with the Report of UN High Level Panel on Access to Medicines.
Under these circumstances and a previous request by the EU Council, the EC engaged in reviewing the Regulation EC 469/2009, and a proposal for a minimal SPC manufacturing waiver was released earlier this year. The current proposal would not allow EU-based manufacturers to prepare for Day 1 Launch in advance of SPC expiry in the EU, but only for export to non-EU countries where the SPC does not apply.
In the face of this, Medicines for Europe, on behalf of the EU's generic and biosimilar medicines manufacturers, just called for a more comprehensive waiver including an immediate applicability to existing SPCS and a Day-1 Launch provision to let generic and biosimilar companies produce in the EU and roll-out in the EU market with no delay after the SPC expiry, so overcoming the long lead-in times needed to manufacture medicines.
Reportedly, this waiver, if comprehensively and correctly applied,  '…should generate huge opportunities for Europe, with 25,000 additional jobs, savings in the European healthcare system of € 3.1 billion and additional net sales for the EU pharmaceutical industry'.
Disappointingly, vested interests look like they  would run contrary to these opportunities currently under discussion by the EC and the Council. Word is spreading, indeed, that undue pressures on the European Council are undermining progress on a workable SPC waiver legislation aligning with the minimal EC proposal above (let alone a broad-minded, comprehensive one), in an attempt to limit competition and give non-EU companies strong advantage over EU-based generic and biosimilar manufacturers.
No doubt, concerns also apply to the purposes of a closed-door meeting held in Brussels on 23 October by the US Patent and Trademark Office, the US Trade Representative and the US Department of Commerce with EU government officials purportedly 'to convey the position of the US commercial bodies and representatives to EU officials on the introduction of an SPC manufacturing waiver in Europe'.
All things taken together, how do the circumstances highlighted so far attune with EU interest in backing jobs, economic savings and additional sales for the EU pharmaceutical industry, while not disregarding the European Council's recognition (17 June 2016 paragraph 19) of 'the importance of timely availability of generics and biosimilars in order to facilitate patients' access to pharmaceutical therapies and to improve the sustainability of national health systems'?