Health Breaking News Links, as part of the research project PEAH (Policies for Equitable Access to Health), aim to focus on the latest challenges by trade and governments rules to equitable access to health in resource-limited settings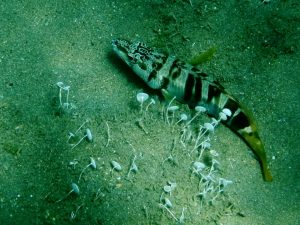 Health Breaking News 315
'2018: a Year in Review through PEAH Contributors' Takes' by Daniele Dionisio 
Leave no one behind: From development slogan to policy practice 
Neoliberalism has led to a crisis in care – and we urgently need to solve it 
Everyone should be outraged by child poverty in Britain and the US  
UN rights chief welcomes new text to protect rights of peasants and other rural workers 
Smallholders' global food production underestimated  
The Global Gender Gap Report 2018 
UNPO NEWSLETTER November-December 2018 
WHO launches technical guidance series on the health of refugees and migrants 
The Overwhelming Evidence in Favor of Harm Reduction  
End-of-year news from TDR Director, John Reeder 
WHO Report Shows Global Progress On Influenza Preparedness Response 
The World Needs a Urine Test for TB. But It's Already Here 
Spatially targeted screening to reduce tuberculosis transmission in high-incidence settings 
Eliminating financial and economic barriers to tuberculosis diagnosis and care 
Opinion: In DRC Ebola crisis, every red line has been crossed 
DRC Ebola: latest numbers as of 18 December 2018 
Donor Transitions From HIV Programs: What Is The Impact On Vulnerable Populations? 
Murky climate deal lets down poor countries 
What the COP24 Needs: A New Emerging Mindset 
Climate Change Is The Greatest Threat To Human Health In History 
The impact of climate inaction on food security 
The Doom Effect: In Adapting to Climate Threats, Philanthropy Can Help Reinvent U.S. Politics 
Media Advisory: How much land is degraded globally? 
WHO: 5 tips for a healthy diet this New Year 
Thailand becomes first in Asia to introduce tobacco plain packaging; WHO commends efforts 
Effectiveness of a text-messaging-based smoking cessation intervention ("Happy Quit") for smoking cessation in China: A randomized controlled trial