Health Breaking News Links, as part of the research project PEAH (Policies for Equitable Access to Health), aim to focus on the latest challenges by trade and governments rules to equitable access to health in resource-limited settings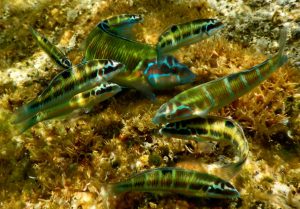 Health Breaking News 316
Why 2019 is a Make-or-Break Year for International Aid 
WHO Barcelona course on health financing for universal health coverage 18 – 22 March 2019 
How corporations are approaching sustainability and the Global Goals 
Jim Kim quits the World Bank, an unexpected gift to Donald Trump 
Nigeria faces a health financing cliff edge 
National age-of-consent laws and adolescent HIV testing in subSaharan Africa: a propensity-score matched study 
First malaria saliva test could help eliminate the disease through early diagnosis 
How to Stop Losing the Fight Against Malaria 
The elimination of human African trypanosomiasis is in sight: Report from the third WHO stakeholders meeting on elimination of gambiense human African trypanosomiasis 
Using the polio programme to deliver primary health care in Nigeria: implementation research 
Pakistan and Afghanistan: the final wild poliovirus bastion 
Orphan numbers rise as Ebola persists in DRC 
DRC Ebola: latest numbers as of 9 January 2019 
Machine learning can fix how we manage health on a global scale 
New ethical challenges of digital technologies, machine learning and artificial intelligence in public health: a call for papers 
Proxy indicators for antibiotic consumption; surveillance needed to control antimicrobial resistance 
European Alliance for Responsible R&D and Affordable Medicines: "Putting People's Health First: Improving Access to Medicines in Europe" 
Policy Options For Increasing Generic Drug Competition Through Importation 
Time to put a stop to the abuse of orphan drug regulation- the latest scandal
LA SALUTE GLOBALECOME MOTORE DI CAMBIAMENTO 15 Febbraio 2019 ore 9.30-18 Robert F. Kennedy International House of Human Rights Via Ghibellina, 12a – Firenze 
Health system costs for individual and comorbid noncommunicable diseases: An analysis of publicly funded health events from New Zealand 
Can The Market Deliver Affordable Health Insurance Options In Rural Areas? 
Prescription Drug Policy: The Year In Review, And The Year Ahead 
'Yes, Resilience and Sustainability Are Too Narrowly Defined' by Claudio Schuftan 
10 humanitarian crises and trends to watch in 2019 
Global health disruptors: Migration 
Indigenous People, the First Victims of Brazil's New Far-Right Government 
Sunrise Movement is Shaking Up the Climate Debate. Will More Funders Pay Attention? 
Building climate change resilience in Niger to keep hunger away  
Crunch time for crisp makers as EU waste targets loom 
How Forgotten Local Plants Could Ease Malnutrition in East Timor 
Fish protein wafers to ease acute malnutrition in children 
WFP Calls for Biometric System to Prevent Food Aid Theft in Yemen