...Obsolete mental health legislation in Uganda has a number of deficiencies such as failure to differentiate voluntary and involuntary care, inadequate protection and promotion of the human rights of people with mental illness and the presence of slurring and stigmatizing language; and henceforth not in line with the draft mental health policy as well as current trends in mental health care...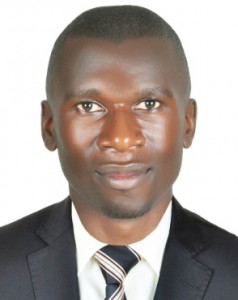 By Denis Bukenya
and Michael Ssemakula
Health Rights Researchers & Advocates
Human Rights Research Documentation Center (HURIC), and PHM-Network, Uganda
Galvanizing the Action to Protect and Promote the Rights of Mentally-Disabled Individuals in the Key Populations: a Pathway to Achieve Health for All
Although there are efforts to improve mental health in Uganda, there remains a heavyweight number of deficiencies especially in terms of stigma and misconceptions about the predicament. There is limited appreciation of the mental health illnesses predominantly in low resource settings. Many societies in Uganda tend to demonize mental health illnesses which has resulted into human rights violations such as incarceration of persons with the mental disequilibrium. This is at the expense of the much needed psyche-socio support. Instead people with mental illnesses are subjected to unfair discrimination, detestable beatings, and poor treatment out of ignorance. This eventually results into denial of access to institutional mental health services (such as psychiatric services and  psychotherapy treatment like psychotic drugs) hence the prevalence of the traditional and spiritual divine healers, a mechanism that has been renowned for lack of a regulation thus exploitation of the victims. This increases the urgency for an inclusive prevention and rehabilitation multi-stakeholder levels of assistance through community inclusiveness in addressing the current burden of mental health disorders and the functioning of mental health programs and services in Uganda.
According to research by (Lumbuye-Guba, 2003), over 45 per cent of the youths have used drugs or alcohol. Sadly the indigenous demand for hard drugs has also unrelentingly continued to increase, with an approximation of 5-10 per cent of the populace being reliant on and consistent users; 18 per cent of men and 2 per cent of women both smoke and drink. Other drugs of abuse include cannabis, which grows extensively in the green equatorial climate of Uganda and abuse is common especially among young urban elites and juveniles. The national mental hospital shows that 30 per cent of hospital admissions are associated with drug abuse. Inhalants such as paint thinner, and glue are also common among street and slum youth. Eating of marungi (Khat) is also spreading hastily. Heroin use cases have also been reported in the country.  Services are dispersed and staff ability to address this is largely deficient.
A report by (Basangwa, 2004) assessed that 35 per cent of Ugandans suffer from some form of mental disequilibrium, of which 15 per cent need treatment. Although data proximities on mental illnesses in Uganda are very scanty, anecdotal research study evidence shows an upsurge in the occurrence of mental disorders. According to (UBOS, 2006), an envisaged 7 per cent of the households in the country had disabled members, of which 58 per cent had at the very least one individual with a mental disorder. This indicates that about 4 per cent of the households had at least a member with a mental disorder. Juveniles on the streets think drugs improve their socio-psyche lives and a major risk for street youths in Uganda today is a combination of drugs, HIV/AIDS and reckless sexual behavior.
Alliance forming in efforts to assist people affected is lacking. Worsened by gaps in the policy on the mental health such as offensive derogatory terms, which call victims, "persons suffering from mental derangement", and existence of forced medical intervention without consent, the mental health legislation is therefore outmoded. The mental health system operates on an outdated mental health Law that was last revamped in the 1964. The legislation focuses on detention care of mentally-ill persons and is not in accordance with contemporary international human rights standards regarding mental health care. This obsolete legislation has a number of deficiencies such as failure to differentiate voluntary and involuntary care, inadequate protection and promotion of the human rights of people with mental illness and the presence of slurring and stigmatizing language; and henceforth not in line with the draft mental health policy as well as current trends in mental health care.
Services are still significantly underfunded (with only 1 per cent of the health expenditure going to mental health), and skewed towards urban areas, and mental disorders are not covered in any social insurance schemes we have in Uganda at the moment. Although mental health is one of the key components in the Health Sector Development Plan 2015/2016-2019/2020, we have no comprehensive mental health plan, and there is no information to draw a clear strategy for mental health treatment and prevention. Therefore, there is need for increased stakeholder engagement, through community involvement and participation, if national and global targets for mental health are to be attained. The mental health collaborative interventions are not moving as fast as would be expected. There is low utilization of mental health services. Health workers infrequently discuss the relationship between drug abuse and mental illnesses with populations and patients there in. Health care providers largely display negative attitudes towards mental health patients. At this prevalence rate, the gains made in prevention and control of mental illnesses could easily be reversed; yet the conditions are preventable through provision of appropriate information and ensuring the effective interventions are in place. Communication interventions through Participatory Reflection and Action methods are important means to engage policy enabling powers, government officials, public and private health professionals, traditional and religious leaders, community leaders, patients and their families in bringing about political, behavioral and societal change in reverence to mental health.
Mental-disability implications in Uganda mainly affect the youths, women, and sex workers. The majority of the young people and juveniles get affected through excessive drug use as a result of a gap in parental control and lack of guidance. Many of them end up in juveniles' remand centres and prisons where they learn adverse behaviors and turn into intransigent criminals; therefore, we need to offer communities and parents with guidance to prevent and reduce drug use by their children and also emphasize the importance of use of clear, positive communication between parents and children. All young people deserve the best start in life. But too often, young people with mental health disorders are unable to fulfil their potential. Mental-illness unsympathetically costs individuals and society especially on the human development index.  People with mental health problems have too often in the past experienced unfair discrimination and poor treatment. In recent years however, we have seen a mild shift in attitudes towards mental health, but the stigma and misconceptions surrounding mental-illnesses still hold strong in many vulnerable settings which is an entombment towards achieving Universal Health Coverage in Uganda.
In order to address challenges facing vulnerable populations with mental disorders, emphasis should be on modifying the approaches towards appreciating the prevalence of mental disability, creating awareness, and treatment through regionalization of mental health service provision system at district level. This is an imperative mechanism that will ease access to psychosomatic health to enhance the attainment of the global goal of health for all and Sustainable Development Goal #3.5 of strengthening the prevention and treatment of substance abuse, including narcotic drug abuse and harmful use of the alcohol. Such methodologies should be purely community based through decentralization of the mental health services as a significant approach to address mental health challenges. This enables victims to continue receiving social support from their families and communities which reduces the stigma.
Owing from the above is the necessity of the egalitarian system of health service provision which needs to incorporate ways to ease accessibility of mental health services. In the Ugandan perspective is the proposition of the National Health Insurance Scheme (NHIS) to minimize the adverse implications of the catastrophic health expenditures on household welfare. However, mental health is not explicitly included in the NHIS. The challenge lies in the fact there is not known NHIS policy in Uganda today. There is light at the end of the tunnel with the NHIS Bill at the floor of parliament awaiting approval, and it is hoped that this will provide the legal framework though, as usual, the process has stagnated for a long period close to a decade.
As activists working with the People's Health Movement in the Ugandan chapter it is incumbent upon us to acknowledge the Astana Declaration in regard to Mental Health owing to the fact that there needs to be the inclusion of Primary Health Care in Mental Health concerns in Uganda in a bid to ease access to proper mental health care. The declaration is the current guide to the attainment of strengthened UHC by mean of preventive, palliative, rehabilitative and curative care. Delivery of care to mental health in this perspective targets individuals, family, community and finally the national health system. This form of care is easily accessible since it is near people.
References
Lumbuye-Guba, C. (2003). Challenges of Intervening in Drug Abuse in Uganda. Kampala: National Institute on drug abuse.
Basangwa, D. (2004). Understanding Mental Health Relapse. Kampala: digitalcollections.sit.edu.
UBOS. (2006). Uganda Demographic Health Survey Preliminary report. Kampala: www.ubos.org.