Health Breaking News Links, as part of the research project PEAH (Policies for Equitable Access to Health), aim to focus on the latest challenges by trade and governments rules to equitable access to health in resource-limited settings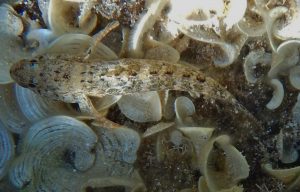 Health Breaking News 321
What the recent discussions on access to medicines at WHO's Executive Board tell us 
Campaigners across EU slam MEPs vote to approve 'corporate stitch up' Singapore deal 
Captured states: When EU governments are a channel for corporate interests 
MEPs take note: EU-Singapore deal could hinder fight against fraud and corruption 
The EU-Singapore Investment Protection Agreement 
Can a Virtual Reality Video Help Fight Anti-HIV Stigma? 
Setting targets for HIV/AIDS—What lessons can be learned from other disease control programmes? 
Trump's HIV strategy faces potential minefield 
The U.S. & The Global Fund to Fight AIDS, Tuberculosis and Malaria  
Deadly drug-resistant TB a 'blinking red' global threat 
TB activists for first time challenge TB drug patent in India
Pre-Grant Opposition Filed Against Janssen's Bedaquiline Fumarate Application In India  
Malaysia's compulsory license for sofosbuvir is a positive step for public health and innovation 
Malaysia Still Under Pressure To Make Hepatitis C Medicine More Expensive 
Unitaid launches new grants for innovative vector control, adding to its robust malaria portfolio 
Unitaid seeks innovative, long-lasting technologies to help tackle diseases  
Nearly 100 children dead as world's 2nd-largest Ebola outbreak surpasses 800 cases 
DRC Ebola: latest numbers as of 11 February 2019 
Gavi Going Forward: Immunization for Every Child Everywhere? 
Strategies to increase adoption of animal vaccines by smallholder farmers with focus on neglected diseases and marginalized populations 
Wellcome commits £10 million to DNDi to develop new generation of oral drugs to treat leishmaniasis 
MMV and DNDi make 400 compounds available to stimulate research into new drugs for pandemic diseases 
'No More Paying For The Rich World's Medicine' – White House 
New High-Tech System Against Falsified Medicines Goes Live In Europe 
A Foundation Looks to Curb Opioid Deaths by Improving Addiction Treatment 
Are Sustainable Development Goals Reaching Indigenous Peoples? 
UNPO Hmong Newsletter #9, February 2019 
Malnutrition: a pervasive problem, but one that can be fixed 
Drought and rising costs to leave 2.4 million Zimbabweans needing food aid