Health Breaking News Links, as part of the research project PEAH (Policies for Equitable Access to Health), aim to focus on the latest challenges by trade and governments rules to equitable access to health in resource-limited settings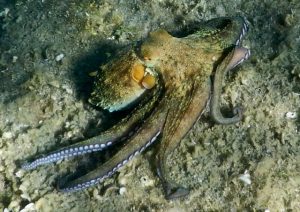 Health Breaking News 328
Major UN Effort To Achieve Universal Health Coverage Taking Shape 
Does health matter in the European Parliament elections? 
EU leadership needs to embed human rights into economic policy-making 
Disease costs Africa an 'astounding' $2.4 trillion in lost productivity every year 
Noncommunicable disease burden among HIV patients in care: a national retrospective longitudinal analysis of HIV-treatment outcomes in Kenya, 2003-2013  
KEI statement: 22nd meeting of the WHO Expert Committee on the Selection and Use of Essential Medicines 
Mirfin Mpundu: accessing medicines, fighting resistance 
Evidence needed for antimicrobial resistance surveillance systems 
Tuberculosis drugs' distribution and emergence of resistance in patient's lung lesions: A mechanistic model and tool for regimen and dose optimization 
Cyclone Idai: First cholera death in Mozambique as cases double 
Cholera Is Spreading in Mozambique, and It's Far From the Only Health Threat 
Louisiana's Journey Toward Eliminating Hepatitis C 
DRC Ebola: latest numbers as of 2 April 2019 
An Epidemic of Suspicion — Ebola and Violence in the DRC 
Study: Many in Ebola outbreak don't believe virus is real 
Faster and cheaper test to detect Zika 
Global expansion and redistribution of Aedes-borne virus transmission risk with climate change 
Widely Used Public Health Surveys May Underestimate Global Burden of Childhood Diarrhea 
Estimates of number of children and adolescents without access to surgical care 
Uneven access to health services drives life expectancy gaps: WHO 
European Regional Forum on Education, Language and Human Rights of Minorities. European Parliament, Brussels, 6-7 May 2019 
Most SDGs 'going into reverse' – UN expert group member  
After a decade of action on health inequalities, is it time for a new approach? 
WHO Symposium puts Health Inequalities at Centre of Digitalisation in Healthcare 
Empowering women in rural Nepal: My journey from Nepal to Stanford (and back) 
Rewriting history: Caring for children trapped in an island prison 
Acute hunger hits 113 million people, but data gaps remain 
Air Pollution Lops Nearly 2 Years Off Global Life Expectancy 
Ocean heat hits record high: UN