Health Breaking News Links, as part of the research project PEAH (Policies for Equitable Access to Health), aim to focus on the latest challenges by trade and governments rules to equitable access to health in resource-limited settings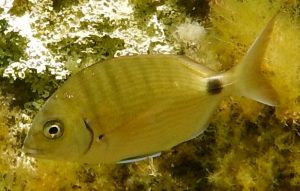 Health Breaking News 330
State of emergency: UN convenes Financing Forum while a new wave of debt crises threatens to derail sustainable development 
WHO Seeks To Strengthen Partnerships, Improve Financing For "Triple Billion" Targets 
Greater transparency, fairer prices for medicines 'a global human rights issue', says UN health agency 
WHO-led Fair Pricing Forum Gathers Diverse Groups To Improve Drug Access 
2019: USTR takes aim at European countries over pharmaceutical pricing and reimbursement policies 
USTR 2019 National Trade Estimate Report on Foreign Trade Barriers 
Lack of Access To Antibiotics Is A Major Global Health Challenge 
GARDP announces partnership with Calibr, HZI/HIPS and the University of Queensland in search for new antibiotics 
Broken drug markets in infectious diseases: Opportunities outside the private sector? 
New Cancer Therapies Are Great—But Are They Helping Everyone? 
Forum steers the search for a 'fair price' for cancer medication 
Greece: MSF uses 'Humanitarian Mechanism' for first time in Europe due to high price of pneumonia vaccine 
Statement on the meeting of the International Health Regulations (2005) Emergency Committee for Ebola virus disease in the Democratic Republic of the Congo on 12th April 2019 
MSF: Ebola epidemic not under control, urgent change of strategy needed 
DRC Ebola: Latest numbers as of 15 April 2019 
Evidence Shows Ring Vaccination Strategy Effective In Limiting Ebola Outbreak In DRC 
Measles cases are up nearly 300% from last year. This is a global crisis 
Challenges and opportunities for control and elimination of soil-transmitted helminth infection beyond 2020 
DNDi and Atomwise Collaborate to Advance Drug Development Using AI for Neglected Diseases 
WHO releases first guideline on digital health interventions 
Nicaragua's human rights crisis requires international response 
Flawed conditions: the impact of the World Bank's conditionality on developing countries 
Plummeting aid figures fail to meet spending target while leaving poorest behind 
How Grand Rapids, Michigan, Is Using Data To Advance Health Equity And Economic Opportunity 
Outdated registry information makes it hard for patients to join clinical trials 
Can young people change the national conversation about refugees? 
The financial sector must be at the heart of tackling climate change 
Climate change 'could slash Brazil's maize yields' 
The Good, The Bad and The Dirty 
Greta Thunberg urges MEPs to 'panic like the house is on fire' 
Climate change will be key issue in EU elections, poll shows