Health Breaking News Links, as part of the research project PEAH (Policies for Equitable Access to Health), aim to focus on the latest challenges by trade and governments rules to equitable access to health in resource-limited settings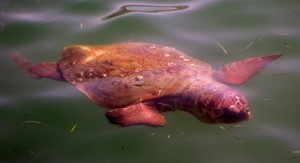 Health Breaking News 333
Exclusive: Questions arise over Tedros' new deputy director-general 
World Health Assembly Agenda, Technical Briefings, Side Events – Online Links To The Big Moments Ahead 
Comparison between April 29 and May 7 version of WHA 72 resolution on transparency 
New Text Of Italian Transparency Proposal Shows North-South Divide Emerging 
Joining hands and heads to reach the SDGs in West Africa – and how WANEL assists in this 
How The Trump Administration Is Reforming Medicare 
Will 2019 be the turning point for action to tackle AMR? 
We must address pharmaceutical pollution if we are to stem the deadly threat of antimicrobial resistance 
Can international trade stop drug-resistant bacteria crossing continents? 
End to Aids in sight as huge study finds drugs stop HIV transmission 
WHO overhauls Ebola vaccination strategy as Congo cases surge 
DRC Ebola: latest numbers as of 07 May 2019 
New Polio Eradication Strategy Faces Challenges Of "Missing Children" Due To Geographic Isolation, Migration, Insecurity 
Vague Vaccine Recommendations May Be Leading To Lack Of Provider Clarity, Confusion Over Coverage 
Addressing critical needs in the fight to end tuberculosis with innovative tools and strategies 
Tuberculosis vaccines: Rising opportunities 
Snakebite: WHO targets 50% reduction in deaths and disabilities 
Broken drug markets in infectious diseases: Opportunities outside the private sector? 
External Reference Drug Pricing Could Save Medicare Tens of Billions 
WHO Report On Cancer Medicines Pricing: Detailed Info On Findings 
Policy Strategies for the "New Normal" in Healthcare to Ensure Access to High-Quality Cancer Care 
Improving emergency care in Uganda 
300+ NGOs call on world leaders to address the global health and human rights crisis among people who use drugs on the occasion of the 26th International Harm Reduction Conference 
Of course rich people think inequality doesn't matter. They don't see it 
U.S. sinks Arctic accord due to climate change differences: diplomats 
EU nations are living far beyond the Earth's means, WWF warns 
Nature in worst shape in human history with 1 million species at risk of extinction, massive UN report warns 
Climate now biggest driver of migration, study finds 
ADVOCATES AROUND THE WORLD #SPEAKUP FOR #ROADSAFETY