Health Breaking News Links, as part of the research project PEAH (Policies for Equitable Access to Health), aim to focus on the latest challenges by trade and governments rules to equitable access to health in 

resource-limited

 settings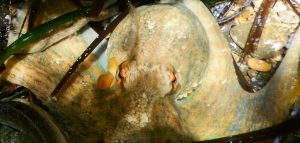 Health Breaking News 337
Artificial Intelligence: Wild Card To Address Global Health Issues 
Almost 2,000 Ebola cases confirmed in DR Congo as crisis worsens 
DRC Ebola: latest numbers as of 5 June 2019 
Large Ebola outbreaks new normal, says WHO 
Genetically modified fungus hailed as malaria breakthrough 
The case for robust tobacco control: strengthening tobacco tax and trade policy 
Heated tobacco products – No smoke without fire? 
Tobacco as an 'offensive interest' in trade talks? The role of rules of origin 
European Union Review of Pharmaceutical Incentives: Suggestions for Change 
Comparison of essential medicines lists in 137 countries 
Dept. of Fine Print: Who Benefits Most When Pharmaceutical Companies Donate Product? 
The Nagoya protocol and research on emerging infectious diseases 
Otto Cars: reacting to antimicrobial resistance 
More than 1 million new curable sexually transmitted infections every day 
Water, sanitation and hygiene: measuring gender equality and empowerment 
Delivering human rights and the SDGs: Does IMF Conditionality pass muster? 
'Socialism for the rich': the evils of bad economics 
To Address Disparities, Health Services Research Students Must Understand Inequity, Not Just Inequality 
Not one single country set to achieve gender equality by 2030 
Women Deliver Conference On Gender Equality Grabs Global Attention 
'Catastrophic' healthcare costs put mothers and newborns at risk 
Crisis In Care: Year Two Impact of Trump's Global Gag Rule 
Celebration of World Food Safety Day 
Climate becomes top priority in EU's 2020 budget 
Mobilisation Needed for Climate-Related Disasters 
Climate Change Could Cost Business Almost $1 Trillion 
We Must do More to Speed up Ending Fossil Fuel Subsidies 
Behind a Search for Breakthrough Ideas to Capture River Plastic Before It Reaches the Ocean