News Flash Links, as part of the research project PEAH (Policies for Equitable Access to Health), aim to focus on the latest challenges by trade and governments rules to equitable access to health in resource-limited settings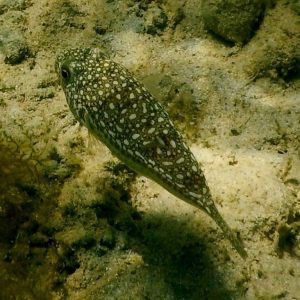 News Flash 357
Italian Health Minister Moves To Replace Key Architect of WHA Resolution On Drug Price Transparency 
Gaps in Access to Medicine : Unavoidable injustice or economic paradigm shift required? 
WHO launches first-ever insulin prequalification programme to expand access to life-saving treatment for diabetes 
The public health crisis of underimmunisation: a global plan of action 
The Salzburg statement on vaccination acceptance 
Scientists discover first new HIV strain in nearly two decades 
Ending An Epidemic Requires Multiple Interventions: Considerations For Developing And Harmonizing HIV Preventive Recommendations 
'Game-changing' TB vaccine shows promise in trials 
Pneumonia kills a child every 39 seconds, health agencies say 
First-Ever Ebola Vaccine Gets World Health Organization "Pre-Qual" Seal of Approval 
Europe gives go ahead to market Ebola vaccine 
Violence Against Ebola Responders Plagues Outbreak Response As Case Counts Plateau 
Pakistan accused of cover-up over fresh polio outbreak 
Anti-Monopoly Money: Behind Millions in New Funding to Battle Bigness 
The New Economy of Africa: Opportunities for Nigeria's Emerging Technology Sector 
How Would Elizabeth Warren Pay for Her Sweeping Policy Plans? 
Stop Blaming The Victim: The Case For Systemic Health System Transparency 
Inequality of power is driving the HIV epidemic among women and girls
Nairobi Population Summit Draws Attention & Debate Over Reproductive Health Rights 
Nigeria urged to ban chaining people with mental health issues 
Correcting The Contradictions: Immigration Policy And HIV 
When is Universal Health Coverage Good for Attaining Universal Sexual and Reproductive Health and Rights? 
How can Taps, Toilets & Good Hygiene Help Ensure Sustainable & Resilient Agricultural Supply Chains? 
Untangle food industry influences on health 
Taxing "Bads": An Overview of Research Initiatives 
Group calls for NY to create $1 billion climate fund 
Wall Street Greens: The Top Givers to Environmental Causes from Finance 
Exclusive: Italy to make climate change study compulsory in schools 
Scientists develop biodegradable plastic from cassava starch