News Flash Links, as part of the research project PEAH (Policies for Equitable Access to Health), aim to focus on the latest challenges by trade and governments rules to equitable access to health in resource-limited settings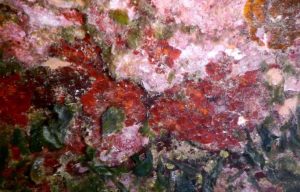 News Flash 366
World NTD Day Global Webinar UNDERSTANDING THE GENDER DIMENSIONS OF NEGLECTED TROPICAL DISEASES Jan 30, 2020 Check local times for the webinar PRE-REGISTER NOW 
The World On Fire: Five Global Health Stories To Watch In 2020 
The World On Fire: Five Global Health Stories To Watch In 2020 – Part II 
The University in the early Decades of the Third Millennium: Saving the World from itself? by George Lueddeke 
Key Global Health Positions and Officials in the U.S. Government 
New impact fund could put smallholder finance on path to asset class 
Increase Healthcare Spending By 1% GDP, Save 60 Million Lives 
As Gavi turns 20, MSF urges the vaccine alliance to protect more kids from pneumonia 
Wuhan placed under lockdown as coronavirus outbreak kills 17 in China 
WHO Director-General's statement on IHR Emergency Committee on Novel Coronavirus 
2019-nCoV outbreak — a timeline 
Why the Coronavirus Should Worry Us All 
Low Antibiotic Prices Dampen Industry Investment In Vital New Tools To Combat Superbugs – Says AMR Industry Alliance 
Fight against antibiotic crisis stymied by lack of R&D spend 
WHO warns that pipeline for new antibiotics is running dry 
Novartis scandal : the product of a system encouraged by the lack of public policy 
E-cigarettes: how risky are they? 
La dipendenza da interessi commerciali 
A Foundation Set Out to Bolster African Health Systems. What Has it Achieved? 
UN report: half a billion people struggle to find adequate paid work 
EU sets up $998 million budget for humanitarian aid 
A Long Way to Go: What Kind of Change is Needed Within Foundations to Advance Racial Equity? 
4 Years Seeking Justice: Daughter of Slain Indigenous Environmental Leader Berta Cáceres Speaks Out 
One Health: Africa's diseased aquaculture 
Sounding the Alarm on Climate Change, 1989 and 2019 
Nature losses threaten emerging economies 
Invasion of desert locusts in Kenya: A climate change crisis or a curse? 
Processo al Futuro: come le multinazionali bloccano la transizione ecologica e perché dobbiamo fermarle