News Flash Links, as part of the research project PEAH (Policies for Equitable Access to Health), aim to focus on the latest challenges by trade and governments rules to equitable access to health in resource-limited settings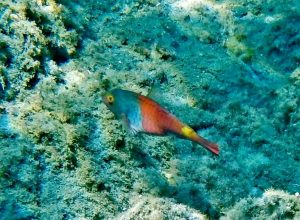 News Flash 368
WHO Executive Board, 146th session Watch Live 
Sun, Feb 9, 2020 7:00 PM – 8:30 PM CET Join the International Student One Health Alliance as we learn from Drs. Deborah Thomson and George Lueddeke about advocating for One Health through education and policy 
Primary Health Care & Cancer Prevention Strategies Reviewed By WHO Executive Board 
G-FINDER 2019 Neglected Disease Research and Development: Uneven Progress 
G-FINDER: tracking funding for global health R&D 
Universal health coverage: time to deliver on political promises 
Universal health coverage provisions for women, children and adolescents 
Assessment of Private Wing in Public Hospitals: The Case of St. Paul Hospital Millennium Medical College, Addis Ababa, Ethiopia by Fitsum Girma Habte, Yemisirach Abeje, Girmaye Tamrat Bogale 
R&D Funding For Leading Infectious Diseases Reaches Record High; But Investments Plateau For Neglected Tropical Diseases 
Corona: More worrying than the virus 
The Novel Coronavirus: Assessing The American Response 
What Questions Should Global Health Policy Makers Be Asking About The Novel Coronavirus?
Communication, collaboration and cooperation can stop the 2019 coronavirus 
Tailored HIV programmes and universal health coverage 
Debate: How can we change antimicrobial use to prevent the rise of superbugs? 
What to expect on Antimicrobial Resistance in 2020 
The Epidemic of Despair: Will America's Mortality Crisis Spread to the Rest of the World? 
Addressing the persistent inequities in immunization coverage 
The Top 4 Issues in Medicines Policy for 2020 
Pfizer, Sanofi, Sunovion and Novartis: Where are the results of your clinical trials? 
The Pharmacist review – when doctors become drug dealers 
Somalia declares national emergency over locust surge 
Veterinary medicine critical to disaster preparedness, relief 
Farmers and Funders Get Behind a Push to Reinvent Agriculture in an Era of Climate Change 
Female Genital Mutilation Hurts Women and Economies 
Bees boost Brazil's forest restoration, scientists say 
How can we improve the air we breathe in 2020? 
UK taxpayers funding African fossil fuel projects worth $750m. Watchdog reveals huge sum ploughed into 'world's dirtiest fossil fuels' despite climate vow 
Delhi In A Chokehold: Air Pollution As A Public Health Emergency