News Flash Links, as part of the research project PEAH (Policies for Equitable Access to Health), aim to focus on the latest challenges by trade and governments rules to equitable access to health in resource-limited settings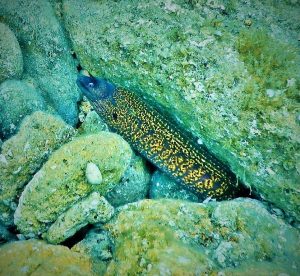 News Flash 381
Webinar registration: The COVID Pandemic and the WHO: Need for Reflection and Global Solidarity, May 8, 2020 
Weekly COVID-19 Pandemic Briefing – The Geopolitics of the Coronavirus 
 WHO: Coronavirus disease (COVID-2019) situation reports 
'Finding The Balance' In Saving Lives & Livelihoods From COVID-19 – Charting Ways Forward In Africa 
WHO: EU draft for WHA on "COVID-19 Response" lacks clarity 
What does the EU's pledging event on May 4th, to fight COVID-19 actually mean for global health? 
Is ODA up to the challenges posed by the coronavirus pandemic? 
The Economic Impact of COVID-19 around the World: Projections of Economic Growth Falling Further, Food Insecurity, and A Round-Up of Other Recent Analysis 
Interactive: An analysis of COVID-19 funding in West and Central Africa 
Urgent steps are needed to define how COVID-19 medical tools can really be "global public goods" 
Needed: a pandemic patent pool 
March-In Rights And Compulsory Licensing—Safety Nets For Access To A COVID-19 Vaccine 
Public health must be strengthened for a healthy post-COVID world 
The One Health Initiative: The Collaboration Between Human and Animal Medicine 
Staying Sane during COVID-1: Mental health resources for ourselves, others, and the world 
The COVID-19 Pandemic And Rural Hospitals—Adding Insult To Injury 
Global Humanitarian Response Plan COVID-19: Information update (1 May 2020) 
Yes, COVID-19. But what about other infectious diseases? 
Microbe that blocks malaria identified in mosquitoes 
Economic evaluation of short treatment for multidrug-resistant tuberculosis, Ethiopia and South Africa: the STREAM trial 
TB and Covid-19 Interactive maps 
UN response to Haiti cholera epidemic lambasted by its own rights monitors 
Reducing antibiotic use in livestock, China 
Sudan criminalises female genital mutilation (FGM) 
Record child displacement figures due to conflict and violence in 2019: UNICEF 
A Global "Hunger Pandemic" is Coming. Who's Giving to Keep People Alive?
'Big push' on food security as COVID-19 response enters second phase 
Food insecurity in West Africa could leave 43 million at risk as coronavirus hits 
EU weighs options for gas grid in zero carbon world 
Energy firms rally behind green stimulus call 
Billions Could Live in Extreme Heat Zones Within Decades, Study Finds