PEAH is pleased to cross-post an article by AFEW partner organization. AFEW is dedicated to improving the health of key populations in society. With a focus on Eastern Europe and Central Asia, AFEW strives to promote health and increase access to prevention, treatment and care for major public health concerns such as HIV, TB, viral hepatitis, and sexual and reproductive health

First published August 3, 2020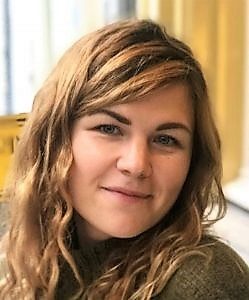 By Olga Shelevakho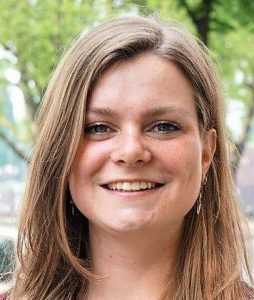 and Helena Arntz
Migrants in Need: COVID-19 and the Impact on Labor Migrants' Health, Income, Food and Travel
"I lost my job in Russia due to the COVID-19 pandemic and I didn't have any money to send back to my mother in Tajikistan who is taking care of my children. I don't know how to help them"
This is one of many stories from Tajik migrants who have lost their job in Russia in the last months and can't go back to their families. Some of them have to stay in Russia in poverty and some are stranded at the borders or are staying in unsanitary conditions with hundreds of other people without food, money or shelter. Government help is not enough in this situation, which is why NGOs in Russia and Kazakhstan have taken on the responsibility of helping migrants.
For reference
Russia alone hosted around 12 million labor migrants in 2019, which include an estimated 3 million migrants from Uzbekistan and 1.2 million from Tajikistan. Hoping for better chances of finding a job, migrants from Central Asia migrate mostly to Russia and Kazakhstan. Labor migrants from Central Asia significantly contribute to the economies of these two countries, as well as to the economy of their country of origin. That makes migrants an important part of the international economy, however society's attitude towards migrants still remains bad.
Lockdown in Russia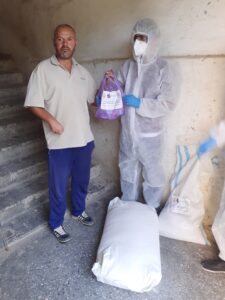 At the end of March 2020, the Russian government announced that all non-essential businesses would be closed and suspended all international civil aviation travel. These travel restrictions, put in place to stop the spread of COVID-19, have a severe impact on migrants' lives. Due to the pandemic regulations, an estimated 83% of the migrants lost their jobs and many of them were not able to return home. In March, 200 Central Asian migrants were stuck at Moscow Domodedovo airport for two weeks and 300 Kyrgyz nationals stuck at the Novosibirsk airport went on hunger strike. Hundreds of people who were trying to go home to Uzbekistan, Tajikistan or Kyrgyzstan by car got stranded at the border.
As many factories and companies stopped working, a lot of migrants lost their jobs and had no money for basic items. When big cities such as Moscow closed down as a result of the COVID-19 pandemic, a pass system was introduced to stop people from going outside. Labor migrants had great difficulty obtaining these passes, as migrants needed to have an officially registered job to be able to receive them. This means that undocumented migrants weren't able to go out, which caused great difficulties in accessing social and health services. This has serious implications for migrants living with HIV, who cannot get their ARV therapy.
With regards to COVID-19 care, the Russian government announced that it's free for everyone, even if a person is undocumented. During quarantine there was a moratorium on eviction from Russia, even for people without documents.
Liudmila Vins, the director of NGO "Luna" (Yekaterinburg):
"A migrant who owns a small bakery fell ill with coronavirus. His entire family and workers, also migrants, including illegal immigrants, were tested for free. They started a period of self-isolation, and the bakery was temporarily shut down. The owner of the bakery received all the benefits that were due to him as a small business owner".
Families in need
The travel restrictions have not only impacted the lives of migrants, but also their families back in their home countries, who depend on incomes from seasonal labor. Especially for a country such as Tajikistan, where remittances made up 32% of Tajikistan's GDP in 2018, this is a massive blow to its economy. Numbers from the International Organization for Migration show that 51% of Central Asian migrants make regular money transfers to their homeland. Of these, an estimated 80% were unable to transfer any money at the end of April 2020. The lockdown in the host countries thus also places a heavy burden on the families back in the home country.[1] The main problems Central Asian migrants face is not being able to pay their rent (64%), not being able to find a job (45%) and not being able to pay for food (43%).[2] The Russian government decided to compensate migrants for their loss of income, without much success, firstly because the vast majority of labor migrants work in the informal sector, which makes them ineligible for compensation or unemployment benefits. Secondly, the maximum payment by the Russian government to compensate for loss of income of officially registered migrants is 12,130 rubles a month (less than 160 euros), which is not enough not for the migrants themselves to survive, and definitely not enough for them to send money back to their families at home.
Children
Children of "unwanted" migrants are another big problem, according to human rights activists. When undocumented migrants are arrested by the police, they are taken to temporary detention centers. In some regions children of migrants are placed in a shelter for this time, while in Yekaterinburg they are taken to the Detention Center together with their parents. In these centers migrants are kept in separate locked cells. Each cell has several rooms of different sizes, which can accommodate from 4 to 12 people, and sometimes more. One person should have at least 4.5 square meters, but the centers are often overcrowded, especially after police raids.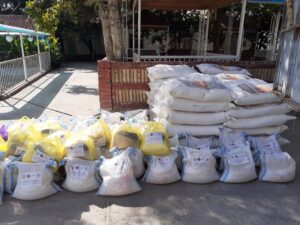 Who can help migrants?
Despite many restrictions, several civil society organisations have mobilized their resources to help migrants during this difficult time. Kazakh NGO "Zabota", managed to provide migrants information and recommendations by phone. Some NGOs received small grants from EFCA (Eurasia Fund of Central Asia) for the emergency project "Qolda". In the framework of this initiative packages with food, hygiene and protection items such as masks were delivered to families of migrants residing abroad. Local ethno-cultural associations and diasporas also didn't leave their nationals without help. In Russia, NGO "KOVCHEG Anti-AIDS" helps migrants such as Anna who live with HIV receive their medication from its reserve cabinet. They created a mobile point called "trust" so they could continue to meet migrants during the lockdown.
Anna (32 years old) from Ukraine: "I've had HIV since 2017. I went to Krasnodar, Russia, with my husband in 2014 where I worked as a housekeeper and my husband at a construction company. Every six months we went to Donetsk to get therapy and take tests. In December 2019, I got pregnant and in March after the borders were closed, we could not go back for the treatment. It was impossible to leave Russia, and I couldn't interrupt treatment because of the risk of HIV transmission to my child. As a result of the pandemic, the organization where I worked was closed, and my husband and me were told to stay home.  I applied to the Krasnodar AIDS Center for therapy, but they couldn't help me. Then I found the contact of NGO "KOVCHEG Anti-AIDS" in Rostov on Don, which helped with the therapy".
In Tajikistan, people are starting to feel the consequences of the lack of remittances normally sent back by their relatives. Since the start of the pandemic, the costs of basic food items have been rising and many families cannot cover basic needs such as food. Thanks to NGOs, people got some supplies. NGO "Nakukor", with the help of IOM Tajikistan and AFEW International, have distributed food packages to 500 migrant households in the Kulob region, providing families with basic supplies.
NGO "Luna" in Yekaterinburg mobilized resources to provide migrants with masks and hygiene kits. "Luna" has also helped several migrants to obtain residence permits and to register for an apartment. Recently, after borders reopened, some labor migrants left Russia and flew back home, primarily due to fear of infection.
Support NGOs
In April, President of Russia Vladimir Putin announced a support package for socially oriented NGOs and volunteers. The support package consists of seven items such as additional payments to employees of social institutions, grant support for volunteers as well as direct support for NGOs to help them pay salaries. Some NGOs have been exempted from taxes for the quarantine period.  Obviously, NGOs are playing a very important role in helping migrants during this pandemic. They should also be prepared for the reduction in remittances to the poorest Central Asian states to have implications on society and poverty in the long term. This will become clear in the coming months and years. The work of NGOs should not be underestimated and these organisations should continuously receive support to help people in need.
[1] IOM Central Asian and Russian Federation strategic preparedness and response plan: Coronavirus disease 2019, February – December 2020, updated on 27 April 2020.
[2] "Influence of the COVID-19 Pandemic on the Position of Migrants and Remittances in Central Asia" by Sergey Ryazantsev and Marina Khramova. Institute for Socio-Political Research of the Russian Academy of Sciences, Department of Demographic and Migration Policy at MGIMO University.