News Flash Links, as part of the research project PEAH (Policies for Equitable Access to Health), aim to focus on the latest challenges by trade and governments rules to equitable access to health in resource-limited settings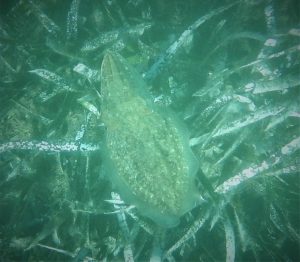 News Flash 397
A civil society guide to the 73rd World Health Assembly #WHA73 
Launch of the 2020 Global Action Plan for Healthy Lives and Well-being for All progress report 
How to harvest long-term health benefits of the EU4Health programme?  
Five Ways—Beyond Current Policy—To Truly Integrate Telehealth Into Primary Care Practices 
Accelerating access to medicines in a changing world 
MSF: international activity report 2019 
WHO: Coronavirus disease (COVID-19) Weekly Update 
Latest Covid-19 Statistics from African Countries 
The COVID-19 Pandemic Is The Time For The Public Sector To Help Build Greater Social Connection  
COVID-19 could reverse decades of progress toward eliminating preventable child deaths, agencies warn  
COVID-19 and the oxygen bottleneck  
Opinion: African women are leading the fight against COVID-19  
GILEAD FIRST How a Monopoly on Remdesivir Led to Rationing 
Coronavirus: Oxford University vaccine trial paused after participant falls ill 
U.S., European COVID-19 vaccine developers pledge to uphold testing rigour  
Emergency Use Approval Is A "Temporary Solution," Countries Should Wait For Large Clinical Trials To Finish To Roll Out A COVID-19 Vaccine En Masse 
WHO aiming for 20% of Africa to get initial COVID jabs from access plan  
Could Philanthropy Prevent the Next Pandemic by Stopping Zoonotic Diseases? 
The COVID-19 Solidarity Program for Key Populations in Eastern Partnership countries is launched! Please, apply! 
Gaps in access to essential medicines and health products for noncommunicable diseases and mental health conditions  
"Abhisaran ki aur": A narrative of empowerment and change 
More than 3 billion people protected from harmful trans fat in their food 
COVID-19 Pandemic an Opportunity to Re-evaluate How we Treat World's Starving Children 
Preserving Food Security in Africa's Urban Areas 
Climate breakdown 'intensifies gender-based violence' 
Southern Africa's Hunger Upsurge Blamed on Climate, COVID-19 
Wildlife in 'catastrophic decline' due to human destruction, scientists warn