News Flash Links, as part of the research project PEAH (Policies for Equitable Access to Health), aim to focus on the latest challenges by trade and governments rules to equitable access to health in resource-limited settings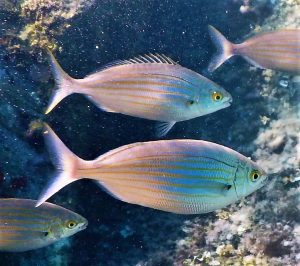 News Flash 398
Global Financing Facility now open for public consultation 
International Conference on Sustainable Development ICSD 2020 September 21 – 22, 2020 Online
How big is the SDG backslide? Gates Foundation presents new data 
REGISTRATION – OFFICIAL UN GENERAL ASSEMBLY SIDE EVENT: PROGRESS AND MULTISECTORAL ACTION TOWARDS ACHIEVING GLOBAL TARGETS TO END TB Wednesday, 23 September 2020, 10:00H – 12:00H New York time Virtual event, United Nations, New York  
FORUM SISTEMA SALUTE ottobre-novembre 2020 
At 75, is the UN Still Fit for Purpose? 
MSF Position on the European Commission's Roadmap for Pharmaceutical Strategy 
Coronavirus disease (COVID-19) Weekly Update 
COVID-19's 'Slow Burn' – Africa's Low Death Rate Puzzles Researchers 
COVID-19: The Sky Hasn't Fallen Yet In Africa 
Just $5 per person a year could prevent future pandemic, says ex-WHO head 
LANDSCAPE OF EMERGING INFECTIOUS DISEASE RESEARCH AND DEVELOPMENT: PREVENTING THE NEXT PANDEMIC 
COVID-19 Study Links Strict Social Distancing to Much Lower Chance of Infection 
AstraZeneca COVID-19 Vaccine Trials Resume In the UK After Data Review Board Investigates Safety Signal 
Promoting Equitable Access To COVID-19 Vaccines—The Role Of Medicaid 
China's coronavirus vaccine may be ready for public in November 
What role for One Health in the COVID-19 pandemic? 
Africa's Innovative COVID-19 Response: The Africa Medical Supplies Platform by Chiamaka P. Ojiako 
Pandemic tech innovation silver lining  
Novartis ties bond sale to malaria treatment access in sustainability push  
Non-Communicable Diseases & Injuries Are The Biggest Killers Of People In The Poorest Billion 
At least 24 million students could drop out of school due to the coronavirus pandemic, UN says 
Barriers For Migrants by Chamid Sulchan
How One Tech Giant's Commitment to Racial Equity is Taking Shape
We Need All Hands On Deck to Close Gender Pay Gaps 
Is India's New Education Policy sufficiently inclusive of people with disabilities? 
A World Without Hunger Is Also About Protecting Food 
Liability roadmap for governments to Make Big Polluters Pay 
State-Owned Companies Are Key to Climate Success in Developing Countries, but Are Often Overlooked in the International Dialogue