News Flash Links, as part of the research project PEAH (Policies for Equitable Access to Health), aim to focus on the latest challenges by trade and governments rules to equitable access to health in resource-limited settings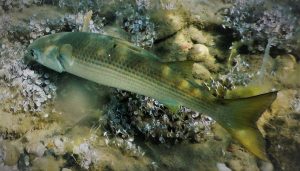 News Flash 407
Biden faces new global health world order 
What The New Administration Must Do On Day One To Tackle COVID-19 
THE STATE OF UHC COMMITMENT CONCEPT BRIEF 
Event: Achieving Universal Health Coverage and leaving no one behind in a COVID-19 world Fri, Dec 11, 2020, 2:00 PM CET 
Registration: dialogue "Integration of Palliative Care into National COVID Response Plans per WHA73/1" Wednesday 25 November 3:00-4:30 Central European Time (GMT + 01:00)
Coronavirus disease (COVID-19) Epidemiological Update   
Commission disburses €14 billion under SURE to nine Member States 
MSF: Moderna must transparently share information around their COVID-19 vaccine and sell it at-cost 
The longest mile in the COVID-19 vaccine cold chain 
New Saliva-Based Antibody Test for SARS-CoV-2 Highly Accurate in Initial Study 
Measles surges to 23-year high as children left unvaccinated 
First ever vaccine listed under WHO emergency use  
Resolutions On Meningitis Elimination, NTDs Reduction, and Epilepsy Detection and Treatment Adopted at WHA 
Step Up for TB: TB policies in 37 countries, 4th Ed.
Report shows new tests and drugs for world's deadliest infectious disease, TB, remain out of reach 
The European Pharmaceutical Strategy: An inventory for action for Europe 
Putting medicines policy under the spotlight: EPHA's #A2MDialogues 
Veterinarians test livestock products in antibiotics-use survey  
Drug-Resistant Bugs Are A Growing Concern In COVID-era, Say Global Health Leaders  
A cervical cancer-free future: First-ever global commitment to eliminate a cancer 
The Case for Relational Quality Improvement in Health by Maria Kordowicz
Access to Opioid Analgesics for Medical Purposes: a Global Unbalance by Raffaella Ravinetto
Low- & Middle-Income Countries Suffer From 'Brain Drain' Of Nurses That Threatens Their Health Services – International Council of Nurses 
KAMPALA INITIATIVE: REPORT 2019-2020 COOPERATION AND SOLIDARITY FOR HEALTH EQUITY WITHIN AND BEYOND AID 
Decision on Palestinian territories draws accusations of politics at WHA  
Human, ecological and animal health: a promising new narrative for sustainable food systems 
What Biden's Win Means for Our Climate 
Health costs of air pollution in European cities and the linkage with transport 
The ambition for zero pollution: what footprint will Europe leave on our environment?  
OSF Turns Its Attention to Climate Change, With a New Justice-Focused Initiative
Pro conference call: Are development banks serious about climate action? 
Bezos Made Some Surprising Climate Justice Grants. What Does That Mean for the Field?