How to counter air pollution from motorized inland transportation in Iran? Some reflections in the Letter here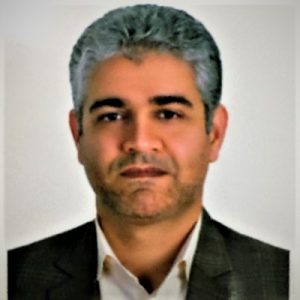 By DJavad Ghoddoosi-Nejad
 Assistant Professor in Health Services Management
Birjand University of Medical Sciences – BUMS, Iran
co-authored by Dr Ali Naghizadeh and Dr Morteza Arab Zozani
Inland Transit Applications: Improved Welfare at Affordable Prices or Increased Traffic and Air Pollution
Case of Iran
Dear Editor,
One of Today's modern society features is using benefits of social mass-media and Internet-based businesses and mobile applications, especially mobile apps for ease of inland transportation (1).
While people's welfare has improved because of affordable private taxies, in terms of high traffic of single-headed cars or cars with two passengers -including driver- and an increased demand for such services, this issue can be considered in some ways (2).
From air pollution point of view, traffic of private taxies has increased inside big cities and this issue can be a threat for air pollution, especially in cold seasons and air inversion (3). Although because of nature of these apps, return trips to base- of traditional car agencies- have eliminated (4), but still increased demand for such services which has expanded to food deliveries and motorcycles that play more important role in air pollution can be a threat for air pollution in megacities (2,3).
Thus in Iran cars which register for Snapp and such organization are old and out of date, they pollute the air more than up-to-date cars, so using fuel efficient cars, including electric vehicles (5) or using shared services – renting a car by several passengers who share a same destination fully or partially- can be an appropriate solution for decreasing air pollution in order to optimize people's welfare and minimize effect of this service on air pollution.
Also developing electronic services for banking (6) and public services (7) can eliminate unnecessary traffic and decrease demand of people for attending at facilities like banks or public organizations. In this regards the attention of relevant authorities and the development of intersectional cooperation for the management and control of air pollution is essential.
References
Cherry MA. Are Uber and Transportation Network Companies the Future of Transportation (Law) and Employment (Law). Tex. A&M L. Rev.. 2016;4:173.
Kitchel AS. The Uber Effect: How Transportation Networking Companies Impact Automotive Fuel Consumption.
Simon Wang SY, Hipps LE, Chung OY, Gillies RR, Martin R. Long-Term Winter Inversion Properties in a Mountain Valley of the Western United States and Implications on Air Quality. Journal of Applied Meteorology and Climatology. 2015 Dec;54(12):2339-52.
Chow VT, Sung KW, Meng HM, Wong KH, Leung GK, Kuo YH, Tsoi KK. Utilizing Real-Time Travel Information, Mobile Applications and Wearable Devices for Smart Public Transportation. InCloud Computing and Big Data (CCBD), 2016 7th International Conference on 2016 Nov 16 (pp. 138-144). IEEE.
Nikolaeva A, Adey P, Cresswell T, Lee JY, Novoa A, Temenos C. A new politics of mobility: Commoning movement, meaning and practice in Amsterdam and Santiago.
Mattila M, Hanin A. The real value of electronic banking. InProceedings of the 2000 Academy of Marketing Science (AMS) Annual Conference 2015 (pp. 398-402). Springer, Cham.
Moreira AC, Zimmermann RA. Electronic government: Challenges for public services consumer behaviour and value creation. InHandbook of research on managing and influencing consumer behavior 2015 (pp. 211-236). IGI Global.