News Flash Links, as part of the research project PEAH (Policies for Equitable Access to Health), aim to focus on the latest challenges by trade and governments rules to equitable access to health in resource-limited settings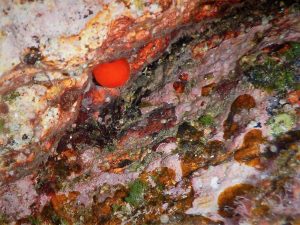 News Flash 414
 Weekly Snapshot of Public Health Challenges
2020: a Year in Review through PEAH Contributors' Takes by Daniele Dionisio
The (Re)Construction of the World: Aid. Solidarity. Politics. Online conference February 12-14, 2021, with Achille Mbembe, Susan Buck-Morss, Rita Segato, Ulrike Herrmann, Sandro Mezzadra, among others 
EU Development Policy in 2021: Greater than the Sum of Its Parts? 
WHO informal consultation (3 December 2020) addressed concerns on price transparency and shortages 
Italy and the Dubious Honor of Chairing the G20 
Africa's Road to Recovery in 2021 is a Fresh Start
Coronavirus disease (COVID-19) Weekly Update 
Africa: Covid-19 Death Toll Exceeds 74,000 Across Continent 
Rapid Increase In COVID Cases 'Not Due To The Variant', WHO Says 
WHO calls for new names for Covid variants to avoid country stigma 
WHO Stresses That China Trip To Investigate SARS-CoV2 Virus Origins is Not About Blame; Urges All Countries to Improve Genome Sequencing Research 
WHO Has 'Outsourced' Its Role On Vaccine Access – Civil Society Groups Claim 
Webinar registration: Learning Session: European Citizens' Initiative & Access to Covid-19 Vaccines Jan 19, 2021 02:00 PM in Brussels 
Ensuring equitable access to vaccines for refugees and migrants during the COVID-19 pandemic 
UK meets £250m match aid target into COVAX, the global vaccines facility 
Poorer countries could start getting COVID vaccines this month-WHO 
Opinion: US development organizations must collaborate on COVID-19 vaccine distribution strategy 
EMA receives application for conditional marketing authorisation of COVID-19 Vaccine AstraZeneca 
Research shows Pfizer vaccine works against mutations | New Mutant Strain | Britain | South Africa 
Arthritis drugs could help save lives of Covid patients, research finds 
How can we overcome pandemic fatigue in 2021? 
Global Funding Across U.S. COVID-19 Supplemental Funding Bills 
UNICEF, WHO, IFRC and MSF announce the establishment of a global Ebola vaccine stockpile 
Implementation of tuberculosis preventive treatment among people living with HIV, South Sudan 
Death on the Central Mediterranean: 2013-2020 
Contributions From APAN During Disasters by Tanushree Mondal
Can the World Tackle the Food Insecurity Crisis in 2021? 
One Planet Summit: no climate fix without biodiversity 
The 2020 China report of the Lancet Countdown on health and climate change 
Countries face emissions 'cocktail' from waste burning 
Renewable Energy Transition Key to Addressing Climate Change Challenge