News Flash Links, as part of the research project PEAH (Policies for Equitable Access to Health), aim to focus on the latest challenges by trade and governments rules to equitable access to health in resource-limited settings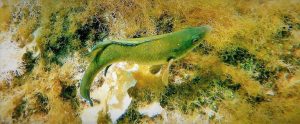 News Flash 418
Weekly Snapshot of Public Health Challenges
U.S. backs Okonjo-Iweala, first woman and African, to head WTO 
Online Meeting 9th March 2021: The Colombia-Wisconsin One Health Effort: Innovation and the Study of Emerging Diseases 
The new WHO Foundation — global health deserves better 
The Marmot Review 10 Years On: New EPHA study on its lessons for the European Union 
Coronavirus disease (COVID-19) Weekly Update 
Latest Covid-19 Statistics from African Countries 
WHO Experts Unable to Find 'Missing Link' in SARS-CoV2 Virus Transmission in China 
LIVE: WHO media briefing from Wuhan on COVID-19 mission – 9 February 2021 
Debunking COVID-19 myths and remedies 
Speech by President von der Leyen at the European Parliament Plenary on the state of play of the EU's COVID-19 Vaccination Strategy 
COVID-19 vaccines: acting on the evidence 
WHO calls on Europe, pharma to 'join up and speed up' coronavirus jabs 
National vaccine equity is a cornerstone of the success of the Europe's fight against COVID-19 
How can we ensure equal access to COVID-19 vaccines for all in the context of growing health inequities? 
Rich countries block waiver on COVID-19 vaccine IP  
Intellectual Property Cause of Death, Genocide 
Covid-19 response: A story of moral failure 
Okonjo-Iweala: Access To COVID-19 Vaccines 'Not Just Moral Imperative – It Is A Strategic And Economic One'  
How Will COVID-19 Impact Our Progress Towards Universal Health Coverage?  
 Clarification on Sputnik V vaccine in the EU approval process 
In Brief: AstraZeneca vaccine's minimal efficacy against COVID-19 variant in South Africa  
EMA preparing guidance to tackle COVID-19 variants 
Efficacy and Safety of the mRNA-1273 SARS-CoV-2 Vaccine 
Public Health Researchers Call for New Measures to Protect Pharmaceutical Supply Chain 
A new TB preventive therapy aims to increase patient compliance 
Innovation to reach the destination: World NTD Day 2021 
Vaccinating children in high-endemic rabies regions: what are we waiting for? 
The long road to transformation: Addressing social determinants to achieve healthy communities 
Floods, fighting, famine: Inside South Sudan's triple crisis